Legendary rap producer Dr. Dre is back online. The hip-hop icon has tweeted for the first time in over two years.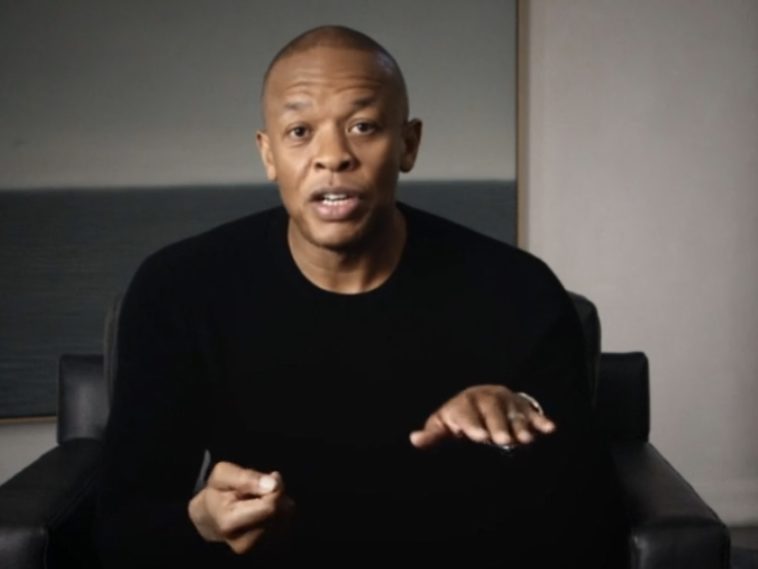 264 Views
Comments Off on Dr. Dre Tweets For The First Time In Two Years
Dr. Dre Tweets For The First Time In Two Years
Dre kept it short and to the point in his Twitter return. He confusingly responded to a tweet mentioning VV Brown and the Metro UK with a simple "L", and nobody knows the connection or why he did this, or even if it was actually the West Coast native himself tweeting.
"L"
"@VVbrown great to see @VVbrown in today's @MetroUK"
Dr. Dre's 38-Year-Old Daughter Is Homeless
The top response to Dre's tweet was somebody calling on him to help his daughter, as the hip-hop boss is having more family trouble. Recent reports reveal his 38-year-old daughter is homeless and living out of a rental car.
His eldest daughter LaTanya Young, whose mother is Lisa Johnson, is a delivery driver for DoorDash and Uber Eats and works in a warehouse as an assembler. However, she can't afford housing in Los Angeles and says Dre hasn't given her any money in 18 months.
Young reportedly hasn't seen her production legend father in 18 years as well. She added she doesn't directly talk to him and doesn't even have his phone number, only being able to connect through his team.
'I have friends and family that will let us come back and forth but the majority of the time I'm living out of my car,' LaTanya said The single mother-of-four is Dre's daughter by his ex Lisa Johnson. The couple when she was five years old She admitted that her father has helped her in the past by paying her rent and giving her an allowance, but that ended in January 2020 LaTanya has been trying to reach Dre through his lawyer but says she was her father would no longer help her because she has spoken to the press (Daily Mail)
Grandmaster Flash Praises Dr. Dre's New Album
In music news about Dr. Dre, apparently the veteran hip-hop producer has a classic coming. Rap's real OG Grandmaster Flash says he's heard the Doc's newest album and it is iconic.
Without offering any more details, Flash said the most. He relayed that it will change hip-hop as we all know it.
Flash posted a dope picture alongside Dr. Dre and revealed the pair spent some quality time together. His caption told all and it seems like they're some unlikely friends.
GRANDMASTER FLASH & DR. DRE
Here in LA doing the Disco Oasis with Nile Rogers tonite, I get a call from one of my heroes he invites me to the CRIB he takes me down to the STUDIO he played me a project that will change the game!! Totally incredible, we top off the day for 2hrs talkin about Music, Family Health and Life thanks for the Invite Dr Dre
Dr. Dre Forced To Regularly Pay Ex-Wife
Hopefully the album sells a lot of copies and tops the Billboard charts, because the music icon might soon be crying straight to the bank. His family life isn't too sweet unfortunately at the moment as recent reports claim the hip-hop icon must pay nearly $300,000 monthly – or well over $3 million combined annually – to his ex-wife Nicole Young as their divorce case nears completion.
According to reports, the Doc is being legally forced to hand over thousands to his former ride or die. The mother of his daughter Truly Young could possibly get more in the future as the ruling is just temporary.
According to court documents, a Los Angeles Superior Court Judge ordered Dre to pay $293,306 per month to Nicole. The decision is only temporary until a final decision is made. The court documents read, "[Dre] is ordered to pay to the [Nicole] spousal support in the sum of $293,306.00 per month, payable on the first of each month, commencing August 1, 2021," Dre will pay a total of $3,519,672 per year until Nicole remarries or "enters into a new domestic partnership." (RadarOnline)