The legend of hip-hop star DMX will live on. One of the late icon's children took to social media to remember her father and pay homage days after his shocking passing.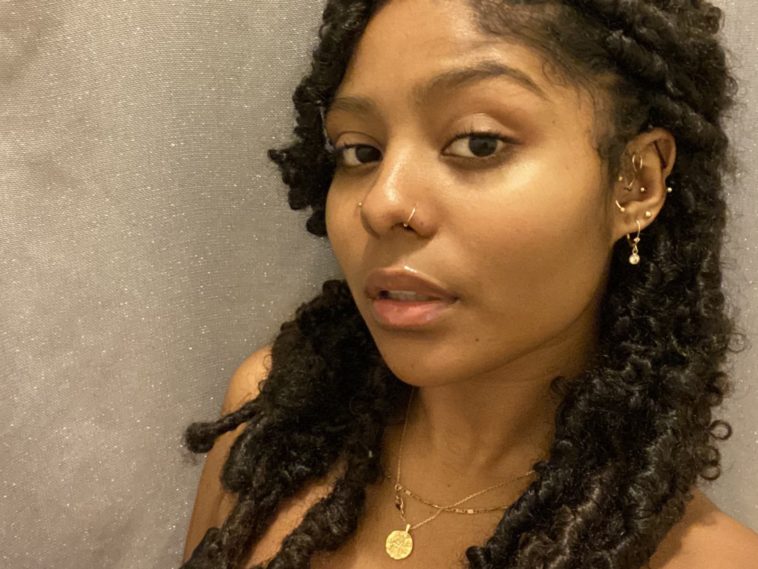 @sohh @sohhdotcom

179 Views
Comments Off on DMX's Daughter Shares Heartfelt Tribute Calling Him Her Twin
DMX's Daughter Shares Heartfelt Tribute
The New York native's daughter Sasha paid tribute to her dad in a new, touching Twitter post. She called X her twin and left a heartfelt message to the rapper, who passed away several days ago.
"nothing will ever explain how i feel, how this all feels. my twin, i love you. there's always been so many misconceptions about who the f*ck you were but that didn't matter because i knew who the f*ck you were. eternally greatful to have had you. i love you forever dad."
Swizz Beatz Shares Emotional DMX Video
Ruff Ryders producer Swizz Beatz is letting the world know just how much he appreciated the support they showed for his late friend/rapper. Beatz hit up his Instagram page this past weekend to share a nearly 10-minute video on X. Swizz talked about how much pain X went through his entire career and why there will be another artist like him.
"First and foremost I want to say thank-you for all the prayers and the blessings for my brother, the great DMX. Let me tell you something, my brother, he was a different type of brother. Different type of artist. Different type of creative. Different type of spirit. Different type of zone. Different type of soul. Since the day that I met him, he lived his life for everyone else. I never seen him live his life for himself. You ain't never seen DMX with a Lamborghini. You ain't never seen my brother with a Rolls-Royce. You win' never seen him iced-out with no jewelry. He did not care about any of that. He was the biggest. DMX was the biggest. And let me tell you why he was the biggest – he prayed for everybody else more than he did for himself. He'd go on stage and pray with 50,000 people knowing he needed more prayers than everybody that he was praying for. My brother would pray for everyone before he would pray for himself."
Earlier in the week, Swizz remembered X's life and legacy. Beatz shared footage of them together on a private plane.
"I'm truly beyond devastated !!!!!! But I'm so happy my brother is no longer in pain . I watched him take everyone's pain and make it his own 🙏🏽 I send my love and support to his entire family 🙏🏽 My brother we will never let them forget your name and you will live forever F.A.M.E🌹 Long live King DMX THE GREAT AKAmy brother 4 Life Earl Simmons 🕊🕊🕊🕊🕊🕊 Damn Dog🥲🥲🥲🥲🥲🥲"
Ashanti Shares Super Deep DMX Story
Several days before that, R&B singer Ashanti shared her past outing in Africa with X. Along with sharing their close-knit bond, Ashanti dished on what they talked about and getting inspired by a higher power together.
"Devastating … Me and X did a show together in Africa years ago..we chopped it up on the plane for a little while and I remember he asked if I wrote my own records as I sat writing in my notebook..I said yup… he smiled and said good.. When we landed we're all walking off the plane and he grabs my hand and says let's pray.. so my team and his wife (at the time)and his team formed a big circle in the airport..we all held hands.. and he delivered the most powerful, raw, beautiful prayer..straight from his heart..There were African dancers and drummers celebrating and welcoming us…and after the prayer we all started dancing together lol. I'm truly grateful to have witnessed and been a part of that. His energy & passion was unmatched. His music will continue to touch and inspire millions forever. Truly one of one. Sending an abundance of love and prayers to the entire family. Rest In Peace X #dmx#legend 🙏🏽🙏🏽🙏🏽"
Busta Rhymes Shares Emotional DMX Video
Hours prior, Brooklyn rap heavyweight Busta Rhymes went to Instagram with a clip of himself and X prior to his death. The special moment featured X and Busta embracing one another.
"I hate this but I'm at peace with it because you are finally at peace King. I love you Eternally X. For infinity lifetimes I will forever love you Big bro. Rest Easy Beloved. Rest."