New York rapper A$AP Rocky and Rihanna aren't letting their relationship goals simmer down anytime soon. Instead, the hip-hop pair have continued to flex their love for one another to the masses after getting spotted in California.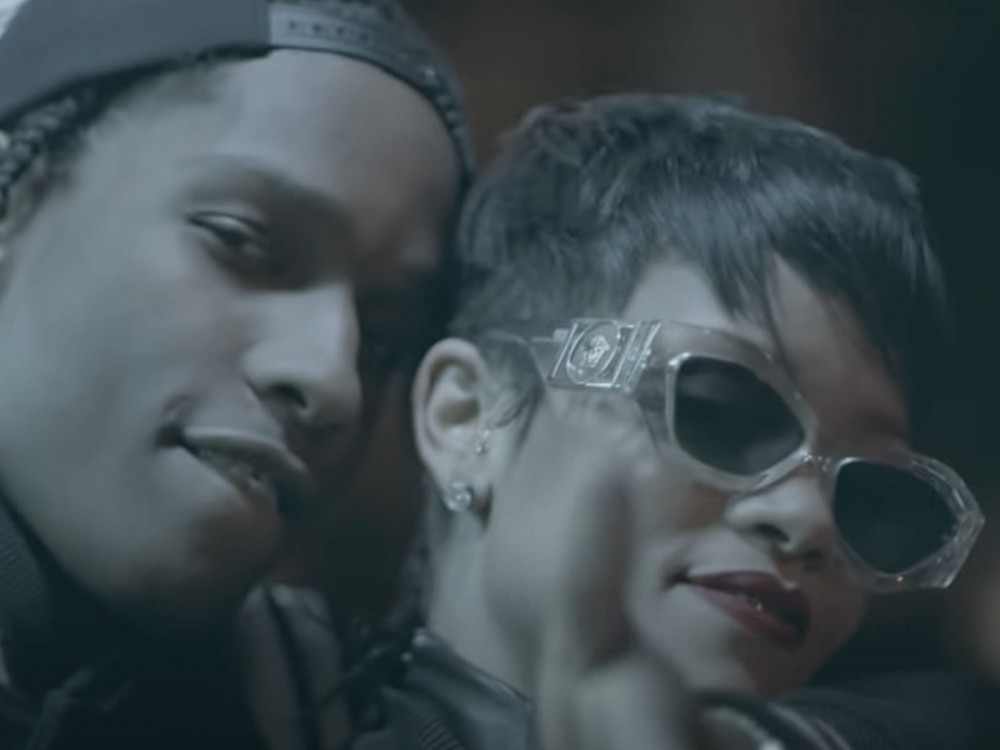 @sohh @sohhdotcom

129 Views
Comments Off on A$AP Rocky + Rihanna Spotted Together In Los Angeles
A$AP Rocky + Rihanna Spotted
Pics have scattered across the Internet showing both RiRi and Rocky together in the City of Angels. While there's not much context to go with it, speculation suggests they've spent the past few days around one another.
Rihanna and A$AP Rocky were together last week in New York when she celebrated her ma's birthday and now they're in LA, photographed leaving Delilah's last night after 3am. Pre-pandemic, celebrity schedules didn't often align with their love lives. For Rihanna, a fashion mogul, she was flying from Paris to London to LA working on all her business products, from clothing to makeup to skincare. And, for the Navy, hopefully the recording studio. Rocky would be travelling and touring, performing, etc. This is a power couple. They're just not putting themselves on blast. (Lainey Gossip)
A$AP Rocky + Rihanna Baecation Details
In addition to getting in some family time last winter, Rihanna did some couples' things with Harlem-bred rumored rap boyfriend A$AP Rocky in Barbados. Their regular dates have included some people's bucket-list items like taking a catamaran ride and jet skiing.
"Barbados"
Rocky + Rihanna Spotted Masked Up Together
The overnight couple had continued to push their relationship goals toward the new year after getting spotted together in Barbados. New pics surfaced online of both Rocky and RiRi hanging out together.
RiRi and A$AP took a Catamaran cruise in Rihanna's homeland, partying with friends on Xmas Eve. It's unclear how long they've been together, but they already started wearing matching outfits — a cautionary tale for sure — but they look like they're very much into each other. (TMZ)
Christmas Goals W/ Bae
According to reports, Rihanna touched down earlier the same week. Rocky soon thereafter pulled through to spend the holidays with RiRi.
The couple, who wore face masks, was spotted spending Christmas Eve together as they were on their way to a Catamaran sunset cruise while vacationing in her native Barbados. The Grammy-nominated rap star touched down on the Fenty CEO's home island of Barbados on Wednesday, PEOPLE confirms. "Rihanna has been in Barbados since [last] Thursday," a source tells PEOPLE. "A$AP joined her and they are spending Christmas together with Rihanna's family." (PEOPLE)