People are freaking out after R&B singer DaniLeigh shared a post on Instagram that might contain a hint as to who her baby's father is. After mounted speculation, the biggest clue might have just reached the masses.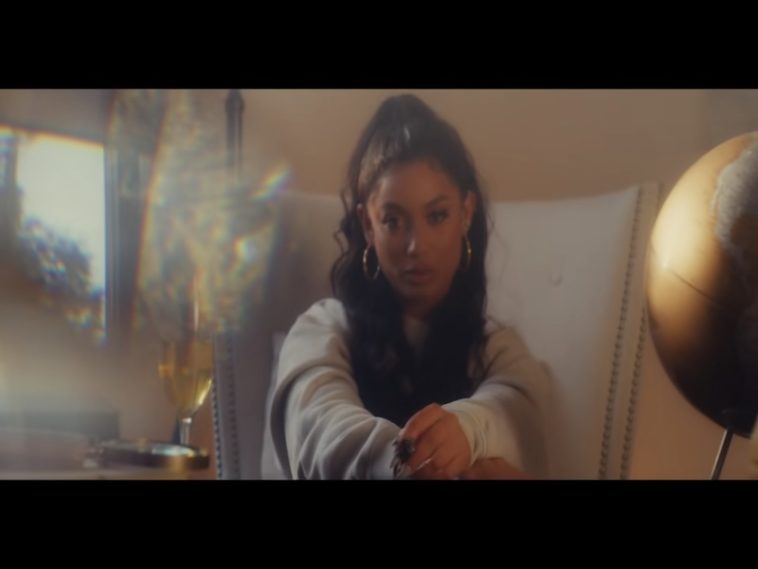 109 Views
Comments Off on DaniLeigh Might Have Just Revealed Her Child's Father
Fans Believe DaniLeigh Just Revealed Her Child's Father
It was only a few weeks ago when Dani revealed to the world that she was with child by sharing gorgeous pregnancy photos across social media. It only took seconds for fans to begin speculating who the baby's father could be. Many pointed the finger at her ex-boyfriend, North Carolina rapper DaBaby since he was the last person she was seen in a committed relationship with. Just days ago DaniLeigh posted more pregnancy pics captioned "#dabiggest" sending the internet into a frenzy.
Many fans have taken this caption to be confirmation that the father is DaBaby based off of the similar spelling between the two. This news comes in the middle of DaBaby's own troubles in which he faces being canceled for homophobic comments and offensive remarks toward those HIV/AIDS. While neither DaBaby or DaniLeigh have said anything out right about him being the father, this news couldn't come at a more hectic time for Baby.
#dabiggest 🤍 (@iamdanileigh)
DaniLeigh's Baby Shower Goals
Speaking of building a family, DaniLeigh is enjoying quality family time. The mother-to-be posted a series of dope rare photos with her loved ones from a recent baby shower.
DL went to her Instagram with the heartfelt post. She revealed this was the first time her entire fam got together like this, and offered love for everybody in her blood line – especially the unborn baby everybody is waiting to know who the father is.
First time my entire family got together like this , little blessing in there🤰🏽💕 thank you for the gifts , the advice , the love , and the support 💪🏽 love you all 🤍
DaniLeigh's Pregnancy Reveal Is Jaw-Dropping
The Miami native is on her pregnant grind. The popular crooner has come forward to shock the world with a flurry of new pics confirming recent speculation and buzz about having a baby on the way.
Leigh hit up her Instagram page last week to deliver the must-see pics. The shots feature her revealing a huge tummy from a magical-looking waterfall in the Dominican Republic.
"As you grow so does my love, discipline, and focus 🤍"
The pics sparked over 500,000 likes from fellow musicians like Atlanta rapper 2 Chainz. Some artists even hopped into the comments section to show Dani major attention and to send congrats.
"Congratulation Dani 👏👏" -DreamDoll
"congrats ❤️" -Queen Naija
"Wowwwww congrats dani !" -Madeintyo
DaniLeigh Cries Out For Help
In March 2021, DL went to her Instagram Story with a since-deleted post sharing her personal thoughts following a publicized spilt from ex-boyfriend DaBaby. While she didn't name-drop Baby, Dani acknowledged the pain of not having love.
"I feel like I cry every other day.. I jus want my life to change already…. I don't wanna be here no more.. I got no real love around me"
Aside from her emotional reveal, Dani also returned to Instagram to share footage of herself freestyling and showing off big dance moves.
"Lol idk how old this is .. but I never freestyle and it's kind of a vibe 🤍"