The tragic death of New Jersey rapper Fetty Wap's daughter has been confirmed. It was first reported Lauren Maxwell passed away last month, and it has now been confirmed as true.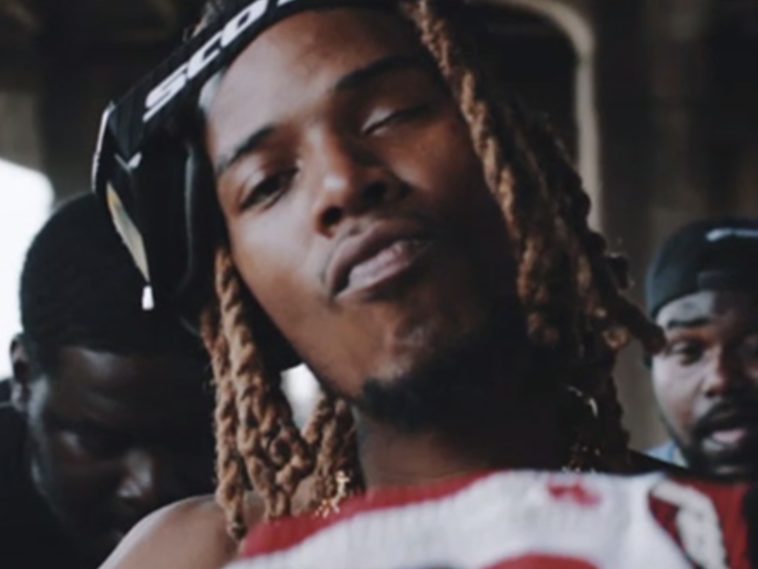 149 Views
Comments Off on Fetty Wap's 4-Year-Old Daughter's Passing Confirmed
Fetty Wap's Daughter's Passing Confirmed
Maxwell's mother and model Turquoise Miami confirmed the passing of the 4-year-old on Instagram. She noted they were both in mourning, but did not reveal the cause of death.
Miami defended her ex-boyfriend Fetty Wap, who dedicated his Rolling Loud performance to Maxwell. He also posted an Instagram Story mourning his late child.
In addition to Lauren Maxwell, he is a father of five other children. Their names and ages are Aydin, 10, Zaviera, 6, Khari, 5, Amani, 5, and Zy, who was born in 2018.
"LoLo daddy did that s–t for you last night baby girl"
This is my amazing, beautiful, funny, vibrant, loving, talented, smart and hardheaded princess mermaid Aquarius. If you see this post scrolling by with her comment or just say to yourself " i love you LAUREN "because they say that souls can feel your love #rip.
"@wayneout1738 Respected my wishes to keep her off the gram. The internet had very negative energy towards our child which bought me distress reading, So please stop any negativity towards him. Lauren love her daddy too just like she love me and He mourning hard just like me"
Fetty Wap Teams W/ Imanbek For "LECK" Remix
New Jersey's own has officially been back on his music grind. Fetty Wap pulled through in late April with fellow musicians Imanbek and Morgenshtern for their "LECK" remix.
FW went the international route on the banger. Wap's newest version came with a twist courtesy of Russian hip-hop artist Morgenshtern.
Kazakh DJ and producer Imanbek has gained worldwide popularity over the past year for his monster hit "Roses" that has now had over 1.2 billion streams and a Grammy award for best remixed recording. Now the trio are joined on the single by MORGENSHTERN, a 23-year old rapper also from Russia who rose to prominence as a full time Youtuber and then embarked on a music career, shooting into the public eye with numerous big collaborations including the 2020 single 'Watafuk?!' with Lil Pump.
Fetty Wap Vows To Become New Jersey's G.O.A.T
The New Jersey native is determined to pull through for his state. In January 2021, the hip-hop star stepped up to speak on the importance of making the Garden State proud with his music career.
The Paterson native hit up his Instagram page with some major reflection. Fetty said he saw himself being the greatest of all time from Jersey.
"i just wanna be one of the greatest to come from New Jersey"
In early December 2020, Fetty reflected on how much success he enjoyed over the year.
"🦇 … thank y'all 👑"
FW Apologizes To Daughters
In early 2021, Fetty Wap took to his Instagram Story to apologize to his daughters. Fetty said he wasn't proud of the man he had become and dished out some serious words. He also apologized for embarrassing them.
"It comes a point in life when you gotta man up and stop blaming everybody for your own actions. I made a lot of mistakes and bad decisions in my life…& for the most part I never given them a second thought but…maybe because I'm getting older or for once I was really happy [for real] I let my greed and pride step in the way and I didn't let these [people] [know] how much of a good woman I had by my side…everything I thought about you was false. I never had to second guess you but I didn't return that energy…I stressed you out over s*** I could've changed and could have simply just not [involved] myself…you was there through everything this year…all the deaths…the shootings…everything. I'm sorry for embarrassing you & embarrassing my daughters as a father," he added. "I know if someone treated my daughters the way I've treated people I would be in max lockup. I am not proud of the man I am today but Ima change that for myself and for my children especially my daughters and for you." – Fetty Wap's Instagram Story