North Carolina rapper DaBaby really wanted the world to see there's no smoke between himself and teen star JoJo Siwa. The rap heavyweight has revealed trying to secure the performer for an epic Grammy Awards performance together following their headline-generating speculated drama.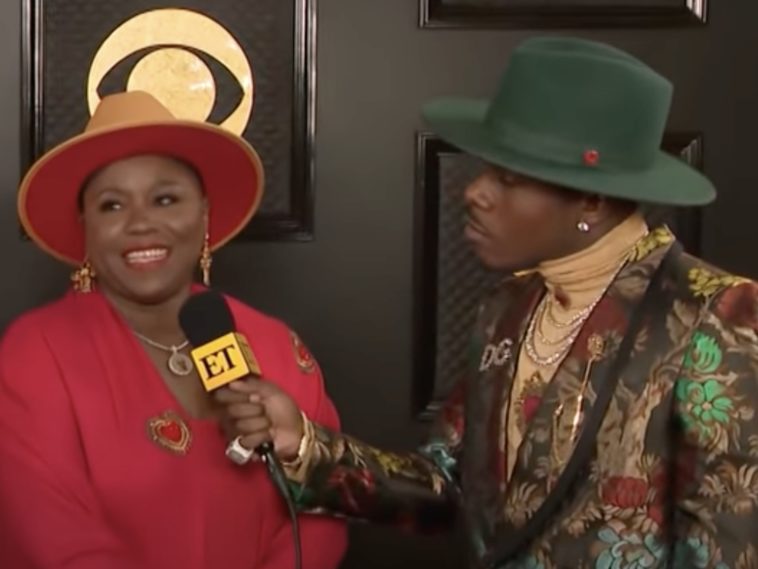 @sohh @sohhdotcom

149 Views
Comments Off on DaBaby Wanted JoJo Siwa For Grammys Set After Drama
DaBaby Wanted JoJo Siwa For Grammys
During a red carpet interview, Baby spilled more than just tea on where things stand between himself and Siwa. If things had gone accordingly, the duo would have shared the stage together to prove they're good-good.
"I actually reached out to see if she wanted to perform with me at the Grammys," DaBaby said on the Grammys red carpet Sunday. "But I heard she's somewhere working on a project of her own. I won't say too much. I don't want to put her business out there. She's somewhere filming something, though, but I definitely reached out." (Entertainment Tonight)
Despite not getting to share the stage with JoJo, Baby still made his Grammys presence memorable with help from singer Dua Lipa and a live performance of his Roddy Ricch-featured "Rockstar" single.
Dua Lipa, who just two years earlier was anointed best new artist at the Grammys, took the stage like a well-established queen on Sunday's telecast with a performance that matched together her two biggest 2020 hits, "Don't Start Now" and "Levitating" — and joined her with one of hip-hop's reigning stars, DaBaby. The two-song medley included not one, not two, but three wardrobe changes as Lipa transformed from a purple gown to a sequined jacket to a stylish two-piece. The singer and her masked dancers were matching in glittering, purple attire in front of a background that transitioned from a cloudy sky to solar eclipse to full moon.
DaBaby's Grammys Night Flexing
Ahead of taking the stage for his epic performances, Baby blessed Instagram followers with shots of his Grammys night fits. Baby also created an epic red carpet for his daughter who couldn't attend the event because of restrictions.
"Due to Covid-19 Restrictions no kids are allowed in the Grammys, so we created our OWN red carpet just so my princess could walk the carpet & show her dress off.✨ A hand-made dress that @alanitaylorco flew in from New York THIS MORNING to make. 💪🏾"
DaBaby Says He Didn't Insult Teen Star
On his freestyle over the beat to Spottem Gottem's "Beatbox," DaBaby recently rapped, "Don't wanna get me started, n*gga / Turn me up, n*ggas gon' see why / N*gga you a b*tch, JoJo Siwa, b*tch." In the video, he held up a picture of the popular singer/actress as he delivered the line. The Internet blew up at DaBaby before he explained himself.
"@itsjojosiwa my 3 year old princess is your number 1 fan. I bought her every product you have out. She think she you. Don't let em trick you into thinking id ever have a problem with you. My word play just went over their heads. All love on my end shawty, Keep shinning! I don't 'Siwa' they so mad…"
The Gas Station For 'Beatbox' Video
DB recently went to his social media pages to unload a must-see "Beatbox" visual. The clip featured Baby rapping both from a fancy home and an actual gas station as he bodies the song's instrumental.