North Carolina rapper DaBaby is facing legal trouble once again. A 64-year-old man is reportedly requesting over $117,000 after the hitmaker rented out his Los Angeles home to what was supposed to be just for a few friends.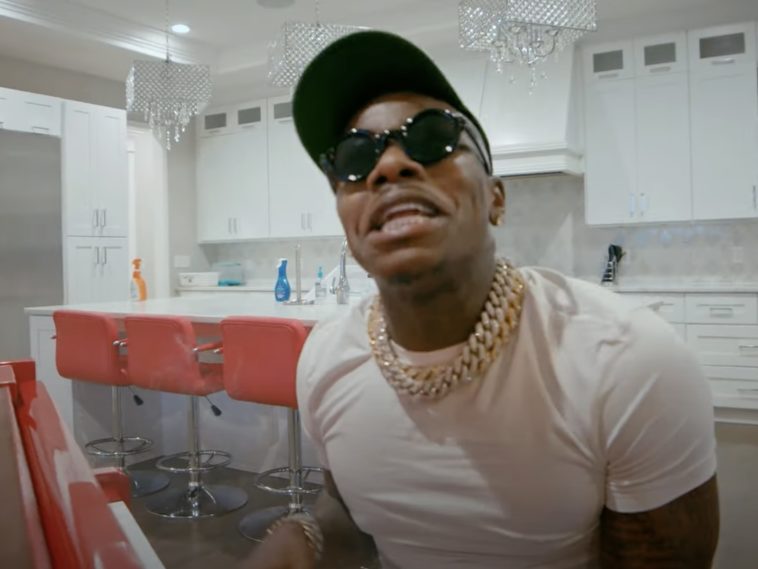 @sohh @sohhdotcom

149 Views
Comments Off on DaBaby Has A $100,000 Problem On His Head
DaBaby is Accused + Sued Over Alleged Assault
Plaintiff Gary Pagar claims DaBaby was supposed to have a "private vacation" that ended up turning into a music video shoot with 40 people on his property. Pagar says they were toting serious firearms and DaBaby ended up assaulting him and punching him in the face, resulting in a knocked-out tooth. There's also some video evidence of the situation.
He told the court DaBaby 'sucker-punched' him in the face in a 'cowardly and despicable act,' bloodying him and knocking out his tooth. Pagar – who told the court his tooth was knocked out in the incident – said after he contacted authorities, DaBaby and his associates 'fled the scene leaving behind a damaged house and stealing valuable kitchenware as they left.' Pagar is asking for $117,910.48 in damages for the incident, as he said the upholstery and floor on the property were also defaced, a sculpture was broken and garbage was all over the place. (Daily Mail)
Did DaBaby Run Into A Male 'Karen'?
The NC native is one of the most recognizable faces in the game right now — maybe a little too recognizable. The chart-topping MC recently caught a man on the street who appeared to be following him and recording his every move. The platinum-selling artist was harmlessly sitting in the car with his 3-year-old daughter when he spotted a man recording him. A bit later, DaBaby sees the same man speaking to a police officer, and as DaBaby and his little girl drive away, the man tries to get another camera shot of him.
"He over there tellin' right now."
DaBaby Hints At Teaming Up With 50 Cent
Hip-hop and Hollywood mogul 50 Cent is forming a TV production dream team with Kenya Barris, the creator of the "Black-ish" franchise. The pair is developing a Netflix series based on 50's book The 50th Law, and DaBaby might be fishing for a role.
"Still studying " (DaBaby)
Clearing The Air About Controversial JoJo Siwa Lyric
Baby recently received some backlash over his recent "Beatbox" freestyle. The controversy stemmed from a lyric in which the 29-year-old allegedly called 17-year-old entertainer JoJo Siwa a b*tch. DaBaby rapped, "Don't wanna get me started, n*gga / Turn me up, n*ggas gon' see why / N*gga you a b*tch, JoJo Siwa, b*tch."
"@itsjojosiwa my 3 year old princess is your number 1 fan. I bought her every product you have out. She think she you.

Don't let em trick you into thinking id ever have a problem with you. My word play just went over their heads.

All love on my end shawty, Keep shinning!"
"I don't 'Siwa' they so mad…"