New Yorkers can say goodbye to hometown rap star 50 Cent. Following news that Texas would soon be reopening without COVID-19 restrictions or a mask mandate, Fif went online to let the world know he's packing his bags.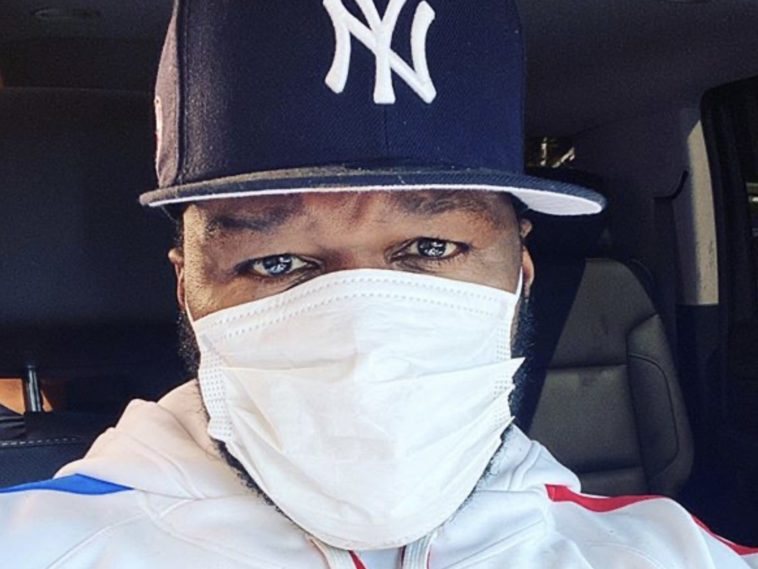 @sohh @sohhdotcom

189 Views
Comments Off on 50 Cent's Going To Texas After Governor's Mask Policy Decision
50 Cent Is Headed For Texas
50 Cent took to his Instagram to let it be known he was heading out. He dropped a hilarious message for his caption, which comes after Governor Greg Abbott's controversial decision to open the state despite 2.6 million cases of coronavirus.
"i'm headed to Texas f*ck this 🏃‍♂️💨LOL"
Despite the perception of Texas going fully mask-less with the governor's support, there are certain businesses planning to stick with its current restrictions.
With Gov. Greg Abbott rescinding his statewide face mask order Tuesday, effective March 10, businesses will no long have to require masks. Even so, some grocery store chains such as ALDI, Kroger and Sprouts are still requiring customers to wear face masks. (WFAA)
50 Cent's Party Costs Florida Business
50 Cent's decision to throw an epic February 2021 Florida party – which featured handfuls of maskless concertgoers – during Super Bowl LV weekend has reportedly cost a business its license. According to reports, the location Fifty held his Tampa Bay event is now in the red zone. The venue has just months to pack up and vacate the place following 50's controversial party.
According to Tampa Bay 10, Sky Addict Aviation has roughly six months to move out of the 3,000 square foot space it was operating in. 50's party was apparently selling general admission tickets for $85, while tables were going for around $7,000. His Super Bowl event also coincided with the 18th anniversary of his critically acclaimed debut album Get Rich Or Die Tryin'. (Yahoo! Entertainment)
Tom Brady Puts 50 Cent On His Super Bowl Soundtrack
When Tampa Bay Buccaneers' Tom Brady and his team punched their ticket to Super Bowl LV, the G.O.A.T. quarterback played Diddy's "Bad Boys For Life" while celebrating. After leading the Bucs to another championship, Brady posted 50 Cent's "Many Men" on his Instagram Story, which Fif acknowledged on his IG.
The winners theme is still many men 😏unstoppable. #bransoncognac #lecheminduroi #bottlerover
Florida Mayor Blasts Fif Over Super Bowl Party
The mayor of St. Petersburg, Fla., spoke up for his city after the G-Unit boss threw his mask-less Super Bowl party. 50 Cent's event took place at a private airport hangar and mayor Rick Kriseman came down on the Grammy winner.
"This isn't how we should be celebrating the Super Bowl. It's not safe or smart. It's stupid. We're going to take a very close look at this, and it may end up costing someone a lot more than 50 cent."