New York rapper 50 Cent might need to come to the rescue for his ride or die. The rap heavyweight's girlfriend Cuban Link has accused social media giant Instagram of possibly shadow banning her account.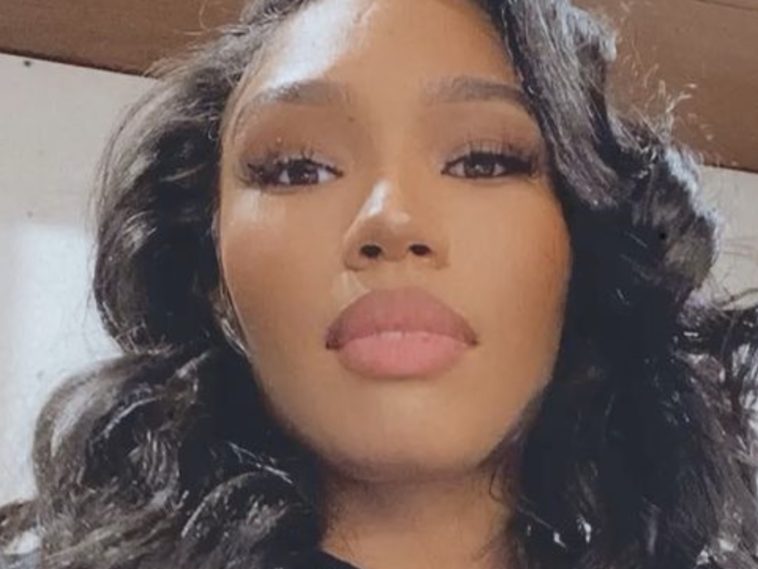 @sohh @sohhdotcom

119 Views
Comments Off on Cuban Link Thinks Instagram Might Have Shadow Banned Her
Cuban Link Thinks Instagram Did Her Dirty
CL went to her Instagram page to try and get some clarity. Link asked followers if they had her previous content show up in their feeds.
".. A few people are telling me they haven't been seeing them on their feed"
A few hours ago, Link hit up her IG page to plug her love for lingerie brand Savage x Fenty.
".. good woman for his soul, bad bihh for his image! @savagexfenty #savagexambassador"
Cuban Link's Baby Pic Surfaces
A must-see childhood shot recently made its rounds across the Internet. The photo featured a super young and happy-looking snapshot from Link's childhood.
Then and now Her smile literally looks the same. 🤍
Cuban Link Hits 1 Million IG Followers
CL recently hit up Instagram to geek out over a huge achievement. She joked about possibly showing off her "Buss It" challenge in celebration of reaching a million followers.
".. Let's toast to 1MILLI followers🥂 Love you guys 🤟🏽♥️ ThankYou you all for the love & positivity always! … …. Y'all want my Buss it challenge NEEOOWWW OR LATERR !! 🤔🤔🤔😅"
The achievement even sparked some celebrity comments on her IG post.
"🥂🍾 I see you" -50 Cent
"Big Cube 🤑" -Karlie Redd
Joining The Savage x Fenty Team
This past winter, Cuban Link announced some huge news. CL revealed she had joined forces with R&B singer Rihanna's popular Savage x Fenty lingerie line.
"Big business minus the business suit🤓 @savagexfenty #savagexambassador Hair: @beautybyvanessaa_ Photog: @underground_nyc"
Recently, SOHH took a deep dive into the popular Savage x Fenty movement.