Hollywood actress Tiffany Haddish is causing quite the stir for the self-proclaimed Queen of Rap fanbase. The popular stand-up comedian seemed to disagree during a recent Clubhouse interview when she was described as the "Nicki Minaj of comedy."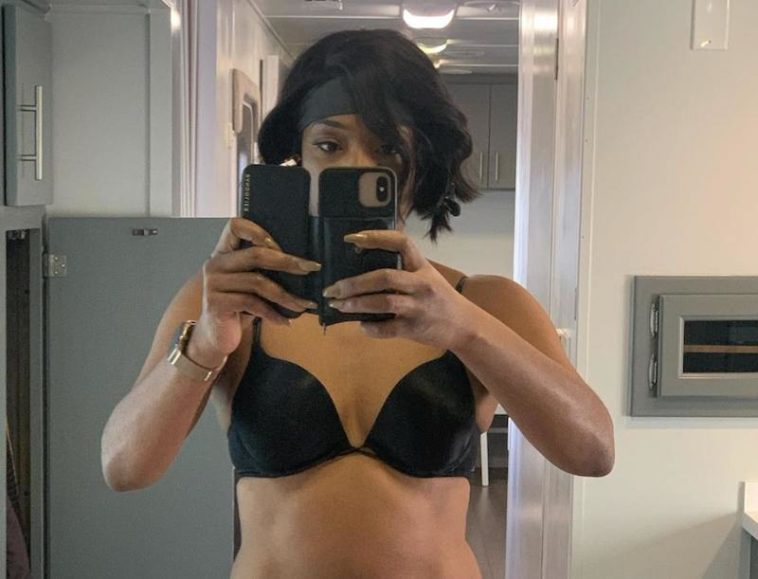 @sohh @sohhdotcom

189 Views
Comments Off on Common's Bae Tiffany Haddish Deads Nicki Minaj Comparisons
Tiffany Haddish Is Compared To Nicki Minaj
Haddish didn't hold back in sharing her honest thoughts on Nicki, saying that unlike Minaj, she treats people with "respect" and "dignity." Following the conversation going public and circulating online, plenty of Barbz fans are taking offense to her words and threatening to boycott the movie star.
"Unlike Nicki I treat everybody with respect and dignity."
No Beef Between JT + Nicki Minaj
Sticking to the topic of possible tensions, JT of the City Girls recently went on a live chat with a 13-year-old super-fan who asked why she hadn't done a song with Nicki. The innocent question brought about rumors that JT and Nicki were feuding, but the platinum-selling artist admitted it was nothing like that.
"Oh, no baby. I don't got no beef. … I love Nicki Minaj."
Erica Banks Would Collab With Nicki Minaj
Recently, Texas rap rookie Erica Banks said in a The Shade Room conversation she would make music with her perceived rap rival Meg Thee Stallion, and wanted Nicki Minaj to hop on a remix. She said it was all business and explained that she'd be down to work together despite her and Stallion's past issues. Banks signed her own deal with Warner Records recently as well.
"I would collab with Megan Thee Stallion because, at the end of the day, it's all business. It's nothing personal. It's been no secret that Meg and 1501 have been at odds and the rapper has even sued them after signing a management deal with Roc Nation. At the end of the day, we're all artists and at the end of the day, we all do music. So, anything personal, which there is nothing, I wouldn't even look at outside the business. So, we artists, we rap. It's all good."
Nicki Minaj + Blac Chyna Link Up
At the start of 2021, Nicki hit up her Instagram page with a priceless look at herself and longtime friend/vixen Blac Chyna. The flick appeared to feature them hanging out together in a car.
"Brought out the pink 🐑 tuhday 🎀@blacchyna"
"🏆" -Blac Chyna
"😍😍😍" -Cuban Link