Rap rookie Coi Leray doesn't need it to be Thursday to go into throwback mode. The hip-hop newcomer has shared a flashback police mug shot to reflect on her life and give an album status update.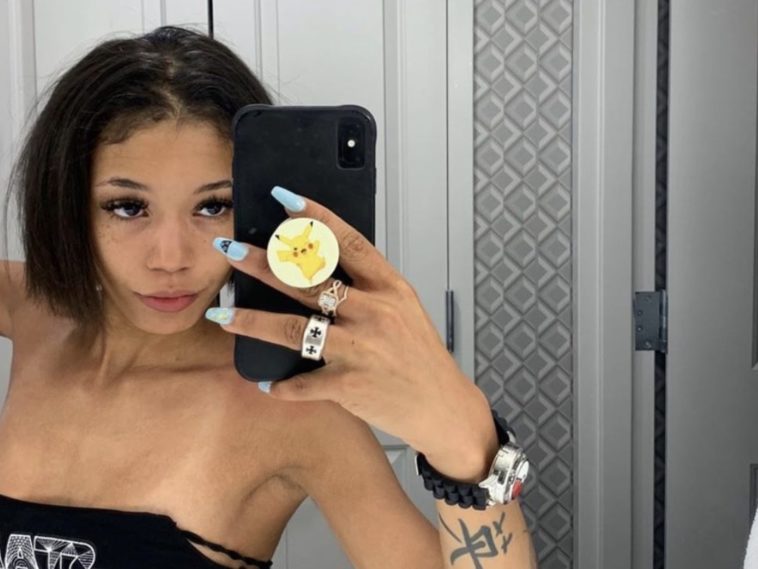 119 Views
Comments Off on Coi Leray Uses 2018 Police Mug Shot To Give Album Update
Coi Leray Uses 2018 Police Mug
Leray hit up her Instagram page to share a look back at February 2018. The pics show her donning a shorter hairstyle and acknowledged the bust being connection to a possession of controlled dangerous substance.
"Lol this is crazy … I just took my braids out 🙃 I was getting money!!!! They don't know a thing about me … smh 🤦‍♀️ album is done man I'm ready"
Coi Leray doesn't consider herself a 'female rapper'
The "No More Parties" hitmaker is one of the hottest rookies in the rap game, but she doesn't even label herself a rapper. She recently went to Twitter to let the world know what she'd prefer to be called.
"I'm not a female rapper. I'm a artist. Leave that rap competition sh*t for the rappers. I just want to make good music and have a good time."
Tori Brixx has the biggest crush on Coi Leray
Vixen Tori Brixx is done playing games. The hip-hop model and baby mother of rap heavyweight Rich The Kid recently came clean on how she feels about Leray.
"Just be my girl already 🤦🏽‍♀️😩😍"
Making Up W/ Her Father
Earlier this year, Coi tweeted out she was okay with her dad and fellow hip-hop artist Benzino. The rising star gave major love to her family with some song lyrics in another tweet as well.
"I love my dad forever and always. … I do this for my family, they don't understand me, no n*ggas around me , they don't understand me I do this for my crew they don't understand I do this sh*t for you they don't understand"