Atlanta rapper Young Thug and Tekashi 6ix9ine are clashing. Thugger's recent comments about the hip-hop troll becoming a federal informant in a drug trafficking case has ignited an unexpected war of words.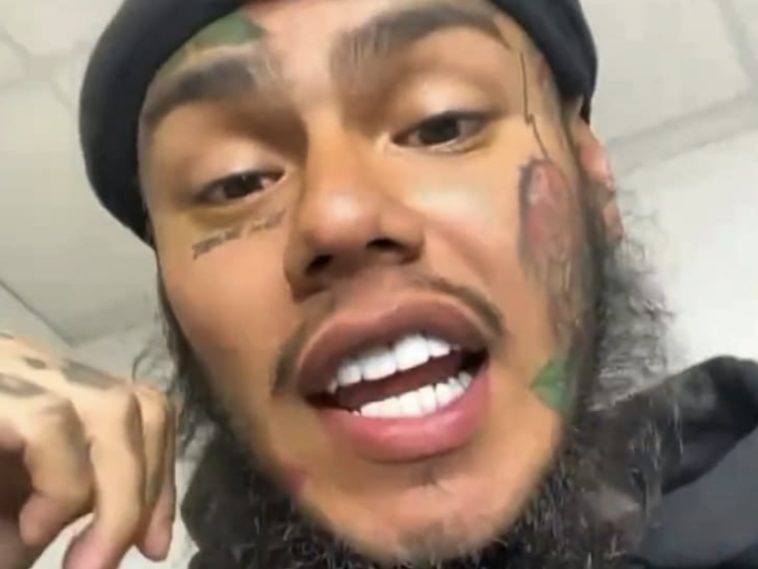 129 Views
Comments Off on Young Thug + Tekashi 6ix9ine Are Beefing Right Now
Young Thug + Tekashi 6ix9ine Feud
Things started up with Thugger talking about Tekashi. YT revealed he bet thousands 6ix9ine would "tell" in his criminal case.
"I was like, 'He's going to tell.' I bet a friendly five thousand. I bet. He said he wasn't going to tell and I bet he's going to tell and then he betted me back, he just wanted to get the five thousand back. So we bet five thousand. I bet five thousand he was going to tell and he bet five thousand that nothing is going to happen. I bet five thousand that something was going to happen to him, too, I don't know why I had that belief. But I really believed like he gonna think he's gangster and he's going to step out and somebody's going to do something – I lost the f*cking bet."
Instead of staying silent or ignoring Thug's comments, Tekashi 6ix9ine appeared in an Instagram post featuring the footage and called out Young's protégé Gunna previously appearing in a Crimestoppers campaign.
"Did he know gunna was going to tell on crime stoppers?"
Tekashi 6ix9ine's Not Done W/ Young Thug
The Brooklyn rapper didn't let things end in the comments section. 6ix9ine went to his Instagram Story to question Thugger's sexuality with a cringe post.
"THESE THE REAL N*GGAS IN ATLANTA 2021 SLATTT"
The Troll Tells His Enemies Where He's At
This past weekend, Tekashi emerged with fresh footage of himself flexing major ice and stacks of cash. 6ix9ine went even further by announcing a couple concerts he had planned out starting in Texas.
"MAY 22ND HIDALGO TEXAS PAYNE ARENA MAY 29TH DALLAS TEXAS WINNING CIRCLE GO STREAM BEAM ME UP SCOTTY @nickiminaj YOU KNOW WE STARTED THIS CROC SHIT MOMMAZ I LOVE YOU 4L PSA : STOP STEALING CARS 🤬🤬🤬"
Tekashi 6ix9ine Names Best Rap Performer
Earlier in the month, the Brooklyn native hit up Instagram to share a flashback to a recent Miami concert. Along with putting big respect on his name, Tek acknowledged seeing some tough guys in the crowd of screaming attendees.
"IM THE BEST PERFORMER IN THE RAP GAME ‼️🌈🌈🌈🌈 15,000 PEOPLE IN MIAMI THANK YOU SO MUCH I LOVE YOU 💛💜💚💙🧡❤️💛 BY THE WAY I SEEN A LOT OF YOU GANGSTERS IN THE CROWD 😭😭😭😭😭😭😭😭😭😭😭😭😭😭😭"