Model and TV personality Chrissy Teigen has had enough. The wife to G.O.O.D Music singer John Legend went to Twitter to reveal she's simply had enough before deleting her account.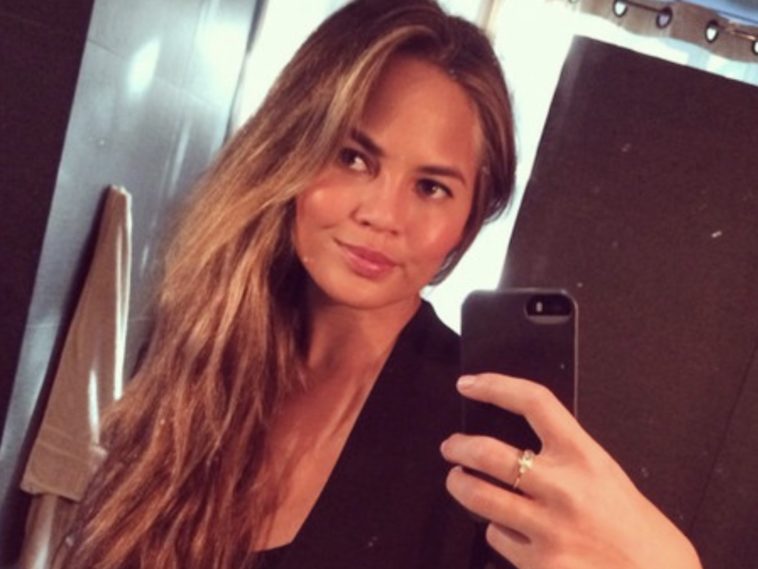 109 Views
Comments Off on Chrissy Teigen Deletes Twitter After 10 Years Following NLE Choppa's Own Issues
Chrissy Teigen Is Done W/ Twitter
Teigen tweeted out a message to her roughly 14 million Twitter followers. She thanked everybody for the support but noted the negative impact the platform was having on her life before taking it a step further and actually deleting her account. Chrissy Teigen also explained the matter on Instagram.
"Hey. For over 10 years, you guys have been my world. I honestly owe so much to this world we have created here. I truly consider so many of you my actual friends. But it's time for me to say goodbye. This no longer serves me as positively as it serves me negatively, and I think that's the right time to call something. My life goal is to make people happy. The pain I feel when I don't is too much for me. I've always been portrayed as the strong clap back girl but I'm just not."
A few days ago, Southern rapper NLE Choppa went to his social media pages to call out Twitter. NLE's biggest problem stemmed from the platform allegedly not letting him make a post to his health and wellness website.
"Twitter censor me every time I drop something on my website when people literally got porn all on this app. Anytime I try to help my people they find some way to slow my progression … I simply be liking comments to take time out my day to show the same love back to my fans but sometimes I end up liking a homophobic comment, inappropriate comments, and ETC imma start reading more carefully cause y'all took advantage of me just tapping the heart button I see" 



John Legend Performs 'Never Break' For Chrissy Teigen
In October 2020, Teigan and her husband suffered a tragedy when their third child was lost to a miscarriage. Legend performed soon after for the first time since the heartbreaking event at the Billboard Music Awards, dedicating it to his beloved wife. Before the R&B crooner sang "Never Break" from his album Bigger Love at the BBMA show, he said "This is for Chrissy."
Chrissy To Son Jack: 'We Will Always Love You'
Flashback: Chrissy Teigen Offered To Pay $100K For Justice
One reason John Legend and Chrissy Teigen are so admired as a couple is that they're not shy about standing up for what's right. Back in 2018, Chrissy made headlines when she was willing to dig into her pockets to give former Olympics star McKayla Maroney the strength needed to speak out in a sexual assault revelation.
According to reports, the Gold-winning gymnast received a $1.25 million settlement in 2016 from USA Gymnastics after it learned her team doctor Larry Nassar sexually abused her from the age of 13 until 20. As part of the agreement, Maroney is subject to the $100,000 fine if she speaks on the sexual attacks. Chrissy Teigan offered to pay $100K to Maroney.
Maroney, who was represented by Gloria Allred when she accepted that settlement, said that she was in desperate need of the money due to her deteriorating psychological state and need for treatment as a result of the abuse she suffered at the hands of Nassar. She said at one point she was even thought about taking her own life. She is now suing USA Gymnastics – with her legal team arguing that it was illegal for USA Gymnastics to make Maroney sign a clause demanding her silence about her molestation. (Daily Mail)