New York rapper Cardi B is giving credit where it's due. She went online to shut down any haters accusing her of ripping off Florida rapper Kodak Black for her now-diamond-certified song "Bodak Yellow."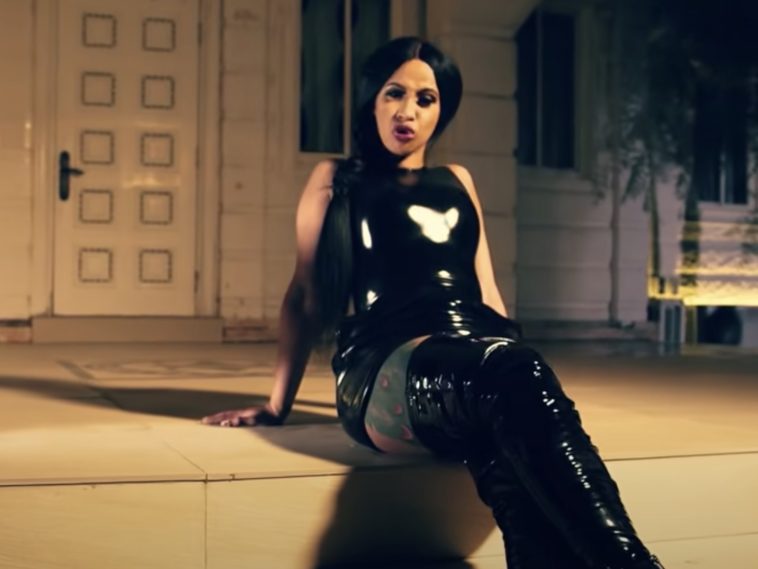 @sohh @sohhdotcom

129 Views
Comments Off on Cardi B Shares Her Wealth + Success W/ Kodak Black
Cardi B Shows Kodak Black Major Love
Cardi B is the first female rapper in history to have a Diamond-certified single. However, many said she should be sending him royalties and rewarding him for the track too, which she refuted by letting Twitter followers know he was a credited songwriter. "Bodak Yellow" is essentially Cardi's freestyle/her own take on Kodak's "No Flockin."
"He got credit on the song WE both getting rich with the song til we die .. The song is called Bodak Yellow for a reason . You h*es get on this app saying the dumbest sh*t ."
Cardi B, Doja Cat + More To Perform At 63rd Grammys
Cardi B is getting everybody amped for March 14. The "UP" and "WAP" hitmaker went to social media to get her followers excited for a major upcoming performance. The platinum-certified rap heavyweight went to her Twitter to get the anticipation up for her performance at the 63rd Grammy Awards on March 14th. Other artists slated to perform are rap artists Roddy Ricch, Doja Cat and Lil Baby among many others.
Today (Sunday, March 7) the Recording Academy announced the full lineup for the 2021 GRAMMY Awards show, officially known as the 63rd GRAMMY Awards. Performers include Bad Bunny, Black Pumas, Cardi B, BTS, Brandi Carlile, DaBaby, Doja Cat, Billie Eilish, Mickey Guyton, Haim, Brittany Howard, Miranda Lambert, Lil Baby, Dua Lipa, Chris Martin, John Mayer, Megan Thee Stallion, Maren Morris, Post Malone, Roddy Ricch, Harry Styles, and Taylor Swift. Artists will be coming together, while still safely apart, to play music for each other as a community and celebrate the music that unites us all. (Grammy)
Cardi B Calls Offset's Son A Perfect Sibling
Outside of the Grammys, the Big Apple star has shown nothing but love to her step son. The hip-hop star recently went online to show love to her husband Offset's mini-me Kody on his birthday.
"My King Kody is big boy 6 I love you 4ever and after" -Offset
B went to Off's Instagram page to share her super kind words. Cardi used a super adorable emoji heart in her salute to Kody.
"Big King .Sweetest Brother ❤️"

Cardi B shows love to Kody.
Love Letter To Offset
A few weeks ago, the Bronx native went to her Instagram page and didn't hold back. Along with sharing shots of herself and Offset on a beach, Cardi explained how he has encouraged her to embrace the small things in life and to have fun.
"I want you to wake up seeing this .Thank you baby for this amazing trip.You're right , sometimes I gotta slow down and live a little .I have such a New York mentality I'm always thinking about the work and chasing that money but when you think fast you're mind might crash .Being a artist comes with more then just music and videos it comes with a business .Thank you for setting me up for the right path for me not to f*ck up ever again.I love you @offsetyrn"