Hollywood and hip-hop star Will Smith lives his life as an open book on social media. The blockbuster leading man recently had no shame in sharing a pic of himself showing off a body that isn't exactly beach-ready as the summer season approaches.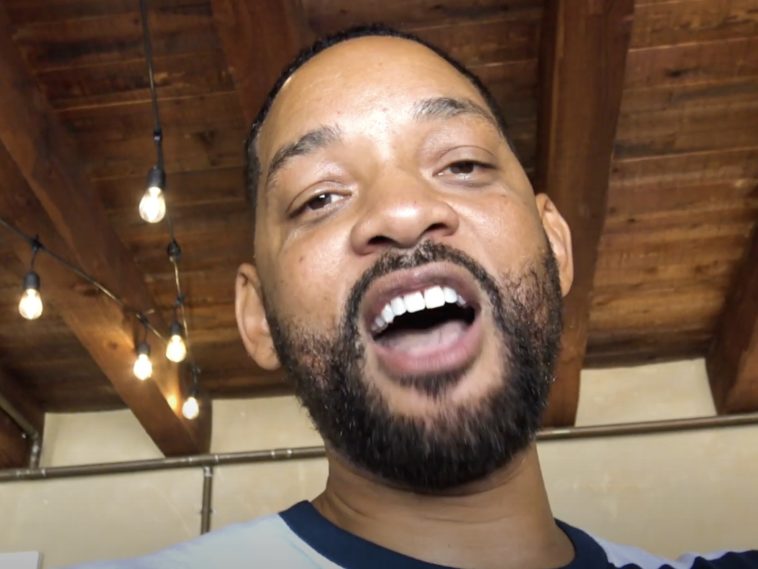 119 Views
Comments Off on Will Smith Is In The 'Worst' Shape Of His Life Right Now
Will Smith Admits He's Never Been In Worse Shape
Maybe he's preparing for a movie role? Will Smith has consistently kept himself in good shape for the three decades he's been in the public eye, but the "Men In Black" hitmaker has apparently fallen off with his workouts. In Will's defense, he's always busy with one project or another, and he's 52 years old now.
"I'm gonna be real wit yall – I'm in the worst shape of my life."
Will Smith's New Film Opposes GA Voting Laws
The Fresh Prince is taking a stand. The shooting of the cinema legend's new slavery-era movie Emancipation has been moved to a different location in response to Georgia's controversial new voting laws.
"At this moment in time, the Nation is coming to terms with its history and is attempting to eliminate vestiges of institutional racism to achieve true racial justice. We cannot in good conscience provide economic support to a government that enacts regressive voting laws that are designed to restrict voter access. The new Georgia voting laws are reminiscent of voting impediments that were passed at the end of Reconstruction to prevent many Americans from voting. Regrettably, we feel compelled to move our film production work from Georgia to another state." (Deadline)
Will Smith Playing Peter
Will Smith is playing a slave named Peter who fled a plantation, later on joining the Union Army during the Civil War. It's based off of a true story, and Peter is known to be the man in "The Scourged Back" photo.
When the photo — which came to be known as "The Scourged Back" — was published by The Independent in May 1863 and then in the Harper's Weekly July 4 issue, it became indisputable proof of the cruelty and barbarity of slavery in America. The photo reached around the world. It solidified the cause of abolitionists and prompted many free Blacks to join the Union Army.
Confirming His Interest In Politics
Loathe him or hate him, Donald Trump did leave one unique legacy: He showed that it really is possible for anyone to become President of the United States. The Hollywood and hip-hop icon is now considering a run for the White House.
Will Smith recently appeared on the Pod Save America political podcast to talk about his Netflix docuseries Amend: The Fight for America. During the interview, he reaffirmed that he has strong political aspirations in his future.
"For now, I'ma let that office get cleaned up a little bit, then … I'll consider that at some point down the line."
"I will certainly do my part, whether it remains artistic or at some point venture into the political arena."