Philadelphia rapper Lil Uzi Vert doesn't drop duds – at all. The hip-hop star's Eternal Atake album has reportedly reached two million album sales a year after its release.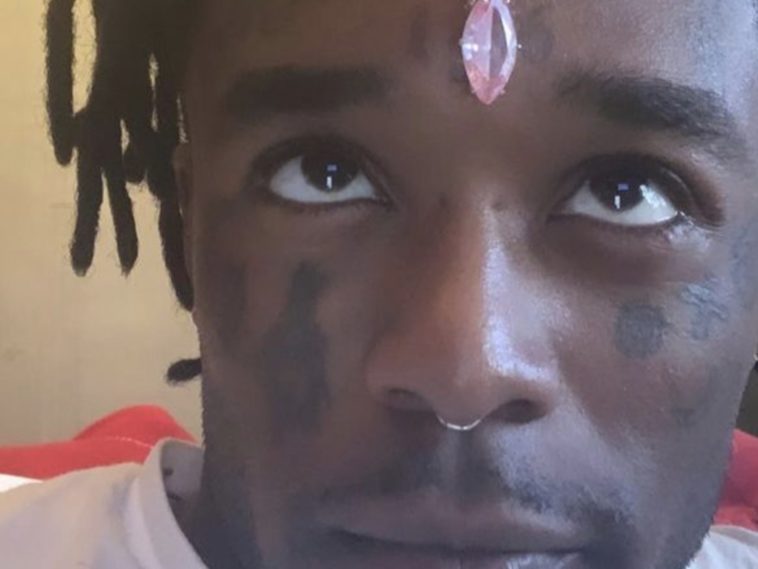 @sohh @sohhdotcom

99 Views
Comments Off on Lil Uzi Vert's 'Eternal Atake' Is Still Doing Big Numbers
Lil Uzi Vert's 'Eternal Atake' Still Selling
According to reports, LUV's popular project is still a big deal. Since dropping on March 6, 2020, the album is officially double platinum.
"[email protected]'s 'Eternal Atkae' has now sold over 2 million total units in the US."
Lil Uzi Vert Downplays Eternal Atake
Lil Uzi recently did an interview with rap veteran Fat Joe and dished out his thoughts on the 2020 project, admitting it wasn't great and giving out some other details about the creative process behind it.
"I say the music wasn't that great for me, it would have been an amazing project for anyone else, but the music wasn't that great. It's great ride music and it could live, you know how sh*t goes, maybe in a little bit of time there'll be a hit off there. Usually, my sh*t is automatic and I had one or two great songs on there out of a whole f*cking deluxe and a whole album and after I sat back– you know how you're in the studio, Joe, and you listen to music so loud that your ears are bleeding? I actually, this time, I'm taking my time."
Vert also talked about holding himself to a higher quality and standard of musician than his peers.
"I have no problem putting out a leaked song but sometimes that sh*t is personal, Joe. Sometimes it's like, the time and everything, and 'come on, Uzi, we need to drop' and I didn't want it to go on to three years. So I dropped this album and the music is tolerable. It's not, 'oh my god, this is sh*t'. The music is definitely there, it's good production. But, honestly, from Lil Uzi Vert we expect a f*cking star, moon, spaceships and the high above. We expect everything from him because I'm already giving off this persona. I have a f*cking pink diamond in the middle of my head, Joe. Everything is supposed to be going f*cking diamond."
Blink-182 Collaboration On Deck
In a recent Spotify "Rock This with Allison Hagendorf" podcast interview, rocker Travis Barker revealed his group Blink-182 recorded a song with Uzi Vert and said it features hit-making star Pharrell. Rather than calling it a "rap title," Barker said the song had more of a "punk" and "reggae-feeling" to it. The track is set to be featured on their next album, which they have yet to reveal the title or release date for, but TB confirmed it was in-progress.
"I mean, it's not like Blink's making a rap song or anything," Barker clarified. "It's like bringing Uzi over to our world. So it's more of a punk kind of like reggae-feeling song. I don't think Blink will ever be anything but a pop-punk band. That's who we are, and I feel like our fans have journeyed with us when we've done songs like 'Miss You' or ballads like 'Adam's Song.'" ("Rock This with Allison Hagendorf)
JT Shares Sneak Peek At Her Relationship Goals
City Girls' JT is fully embracing her love for Lil Uzi Vert. The hip-hop star recently lit up social media with an up-close look at just how much fun she's having turning up alongside her now-confirmed boyfriend.
"The chosen one 🦋🦇®️"
"TLC" -Yung Miami