New York rapper Cardi B is super-busy with treats for her fans this holiday season including the launch of her new vodka-infused whipped cream brand – which might pair well with the centerfolds she inspires as the newly announced Creative Director In Residence at the iconic Playboy Magazine.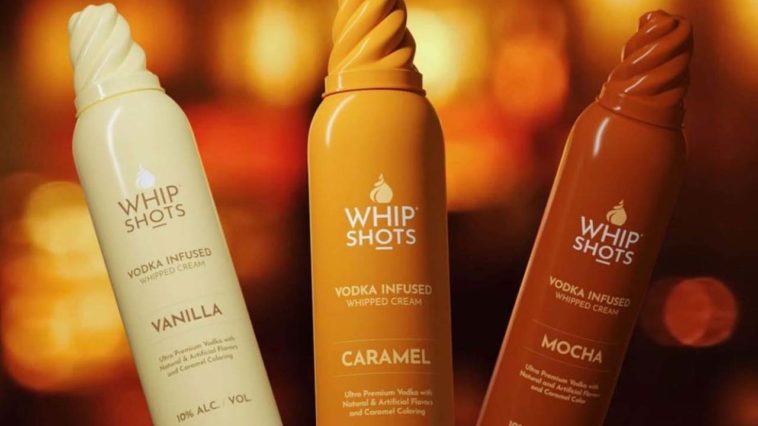 119 Views
Comments Off on Cardi B Launches Booze-Infused Whipped Cream, Announces Playboy Takeover
Cardi B Getting That CREAM
Cardi's new booze-infused whipped cream brand, suggestively titled, Whipshots will be available in the US in a range of indulgent flavors, including caramel, vanilla, and mocha.  Fans looking to try the sweet, frothy treat can purchase three sizes – 50 mL ($5.99), 200 mL ($13.99) and 375 mL ($19.99).
In a statement, the WAP singer said: "Whipshots is over the top, sexy and unique – kind of like me. It's going to be a party in every can.
"No matter where you are, you can party like Cardi, and I'm so excited to finally be able to share this one-of-a-kind product with all of you."

Cardi B
Cardi Named Playboy's Creative Director
Cardi B is coming to Playboy! The "WAP" rapper took to Instagram Thursday to announce that she will be taking the role of Playboy's first-ever Creative Director-In-Residence.
"Introducing the FIRST EVER Creative Director In Residence at the legendary @playboy, it's ME!!!," Cardi excitedly revealed. "Joining the @playboy family is a dream and I know y'all are going to love what we put together 😏."
In addition to lending her talents as creative director for the company, Cardi will also be the founding creative director and founding member of the company's creator-led platform, Centerfold, which is set to launch later this month.
"It's a dream come true to officially join the Playboy family. I can't believe this is real. For as long as I can remember, I've felt connected to Playboy," she shared. "It's truly the original platform for uncensored creativity and I'm inspired by its incredible legacy of fighting for personal freedoms. I have so many ideas already – I can't wait!"