New York rapper Cardi B isn't here for the tweet capping. The hip-hop star has come forward to address a wild rumor suggesting self-proclaimed rap god Eminem turned down a collaboration opportunity.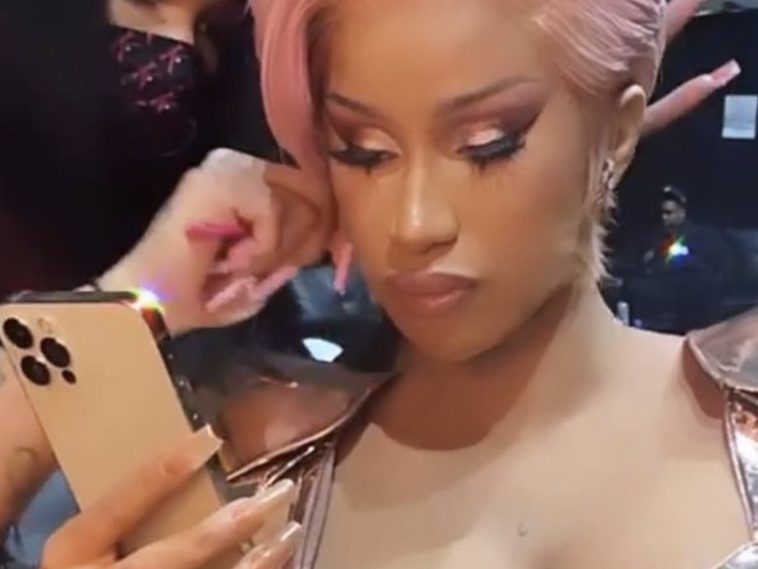 @sohh @sohhdotcom

99 Views
Comments Off on Cardi B Calls Out 'Big Lies' Over Eminem Collabo Rumor
Cardi B Calls Out Eminem Rumor
The "WAP" and "Up" hitmaker lit up her Twitter page to shut down the extreme gossip. Cardi cited "big lies" over a tweet suggesting Em looked the other way when pressed for a B duet.
"BIG LIES….I get off the internet and ya makin shit up 😂😂 I haven't sent no songs to no artist yet. Love his work and much respect.This don't even make sense ."
Cardi took things a step further by teasing some insane collaborations gearing up to shock the world.
"Since they like to make up LIES about me cause their so obsessed just know this .. y'all laughing about this fake rumor but wait until y'all see these next collabs 😉""
Earlier in the week, Cardi hit up Instagram with a sneak peek at herself in music-making mode with a studio pic.
The Eminem Rumor's Origin
Coincidentally, it didn't appear to be a high-profile publication or verified account which caught Cardi's attention. Instead, B quoted and responded to a Twitter user with just over 2,200 followers.
"Insiders Report: that Eminem has now declined a ft request for Cardi B's upcoming project: says "she doesn't care about the culture or her craft""
Cardi B Checks The Haters
Earlier in the week, Cardi stepped up to get a lot off her chest. She went to Instagram with a video clip going off on haters.
"I don't gotta prove myself to nobody, but you know when you do good – when a female do good, ya'll be claiming that females to strive and all that but that's a lie, ya'll be hatin. And let me tell ya'll something, ya'll keep asking how I do this, how I do that, you like to bring all these excuses for all my success."
The Candace Owens Clash
A few days ago, Cardi B and conservative political commentator Candace Owens went back and forth on Twitter arguing over Cardi's "WAP." Owens notably criticized the song's subject matter and called Cardi a "cancer cell." CB thanked Owens for bringing awareness to her song, thus boosting her views and streams.
"Yaaaayyyyyyy WE MADE FOX NEWS GUYS !!! Wap wap wap."