Young rap veteran Bow Wow might have more daddy duties to tack on. He recently spoke on Growing Up Hip Hop: Atlanta to let it be known he was currently awaiting paternity test results.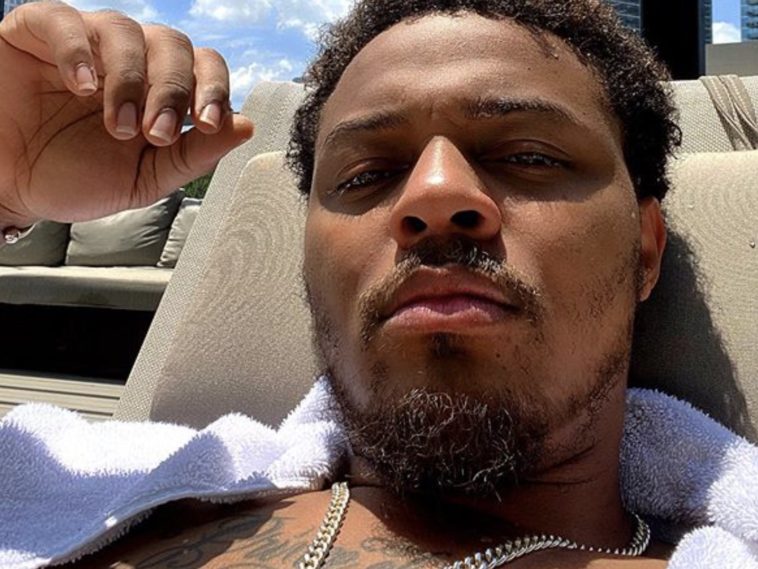 @sohh @sohhdotcom

159 Views
Comments Off on Bow Wow Is Awaiting Paternity Test Results
Bow Wow Is Awaiting Results
Bow Wow might have another child. Already a father of a 9-year-old daughter named Shai with dancer Joie Chavis and a 6-month-old son with model Olivia Sky, he revealed a new situation in which he's awaiting to see if he is a dad once more.
Bow Wow Put On Extra Weight For Movie Role
The rapper, whose real name is Shad Moss, was just trying to flex for the 'Gram as usual when he had a surprising moment of self-realization. When fans pointed out how much weight he'd lost, Bow Wow reacted like he hadn't noticed how much weight he'd gained in the first place. Bow Wow posted up on Instagram with a luxurious off-road vehicle, prompting followers to comment on his slimmed-down physique. The versatile performer explained that he had gained weight for his part in the upcoming Fast & The Furious movie sequel.
"Damn was i that big? My sh*t like a boxer i can up down and up! I told folks i got bigger for fast 9"
Bow Wow Feuds With Real WWE Stars
Shad Moss will have to get in shape if he plans to really pursue pro wrestling after his rap career. Bow Weezy recently said one of his dreams is to join WWE, which triggered some wrestlers on social media.
"Its gone hurt when i win a title before they do 😂😂😂 daamn… how yall let like mike come in and ruffle your feathers 😂😂 #BOWWOWWWE …. From hit records to movies to hosting to future wwe champion. #believe"
BW Plans His Next Career Move
After he drops his upcoming album — which he's said will be his last — the Billboard Music Award winner wants to get in the ring with the WWE's best. Bow Wow recently went to Twitter to reveal his retirement plans.
"Now i know this might sound crazy… BUT… after i drop my last album. I will focus on tv and film. And joining the @WWE its been a life long childhood dream to wrestle in the WWE!!!!"