Rap crooner Tory Lanez isn't feeling the love. The hip-hop singer has come forward to ask all streaming giants to play in promoting his music and generated a big co-sign from Grammy-winning musician Timbaland.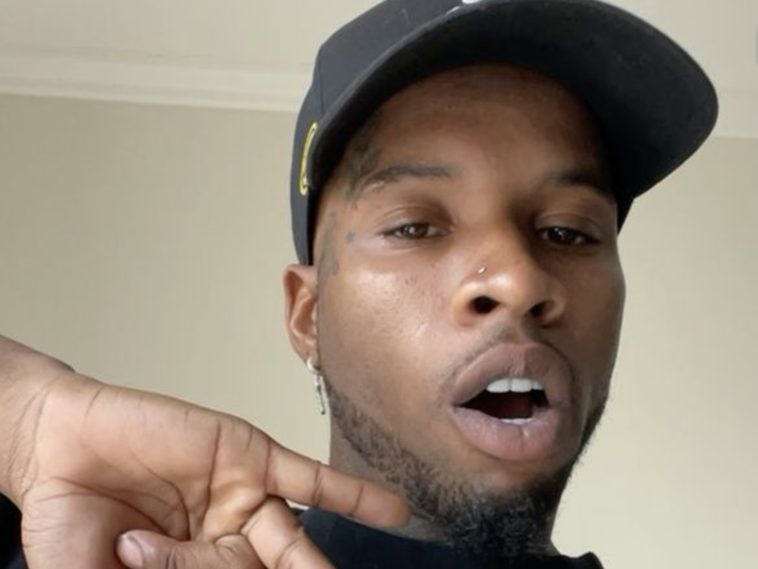 @sohh @sohhdotcom

149 Views
Comments Off on Timbaland Applauds Tory Lanez Pleading For Fairness
Timbaland Applauds Tory Lanez
Timbo went to Tory's Instagram section to show him some major support. Tim's support follows Lanez calling out digital powerhouses for possibly intentionally blacklisting his content despite fans' eagerness to hear it.
"I'm not tryna single out any platforms …. at all … I JUST ASK THAT AT THIS POINT … I get treated FAIRLY… as an independent artist … and as a BLACK BUSINESS .. I ACTIVELY still make the platforms money with my music … So it should NOT BE RIGHT .. for any platform to CENSOR AND SILENCE ME FROM THE EDITORIAL PLAYLIST OR HOME PAGES OF THESE PLATFORMS THAT HELP TO GIVE EYE BALLS TO YOUNG ARTIST … I've stayed cool for the last 2 projects … BUT THIS IS JUST NOT FAIR ." -Tory Lanez
"👏🏾" -Timbaland applauds Tory Lanez with a clapping hands emoji.
Hours prior, Tory blessed fans with his new Playboy R&B music capsule.
"MY R&B CAPSULE "PLAYBOY" OUT NOW EVERYWHERE !!! 🔥🔥🔥🔥 LINK IN BIO 🔥🔥☔️☔️☔️☔️☔️"
Tory Lanez's "Feels" Music Video
In February 2021, Tory dropped his "Feels" single and music video with R&B superstar Chris Brown. Both himself and Chris show off super powers. While Tory channels his inner Spider-Man, Chris magically flies while crooning to a woman during a performance.
""FEELS" MUSIC VIDEO OUT NOW!!! ME AND @chrisbrownofficial HAVE A BANGER 🔥🔥🔥🔥🔥ONE OF MY FAVORITE ONES TO DATE! ARE YALL READY FOR "PLAYBOY" CAPSULE??!! 😈😈🔥🔥LINK IN BIO ☔️☔️☔️🎥: @christhedirector @luckybastards_inc"
Tory Lanez Previews 'Feels' Chris Brown Song
A few days prior, TL went to his Instagram page with the ultimate teaser. Along with previewing a few bars from the record, Lanez said the record would drop ahead of the weekend.
"THIS IS MY NEW SINGLE !!!!!!!! TORY x @ChrisBrownOfficial …. #FEELS 🍾😈☔️🔥 ….. THIS FRIDAY !!! …… I MIGHT DROP THE VISUALS WITH THIS TOO ….. If I should drop the visuals COMMENT "🐐" Under THIS POST !!!! PRESAVE LINK IN BIO!!!!📸: @cmvisuals"
The 'Big Tipper' Video W/ Lil Wayne + Melii
Earlier in the month, Lanez came through on his highly-anticipated "Big Tipper" music video. Hours after vowing to drop the visual in time for fans' weekend goals, the Lil Wayne and Melii-featured cinematic thrill ride is now out.
"@liltunechi @melii & @ToryLanez ….. DROPPING FIRE VISUAL !!!!!! BITCHHHHH 🔥😈🔥😈☔️☔️🔥☔️🔥😩 … #OneUmbrella2021 #WeNotPlayingFair …. @Melii YOU THE HOTTEST .. Wayne even co-signed it in the clip 😂🤣😂lol 🔥🔥🔥 ITS LIT ☂️☂️ #BIGTIPPER 🎥: @christhedirector @midjordan"