New York rapper Bobby Shmurda and Meek Mill are sitting on audio gold. The hip-hop pair have teased fans about the inevitable release of a Memorial Day anthem.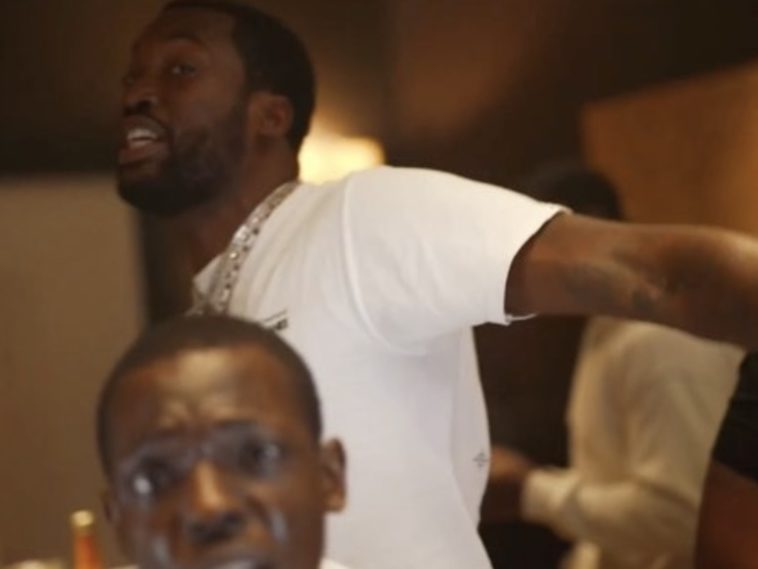 109 Views
Comments Off on Bobby Shmurda's Dropping Memorial Day Heat W/ Meek Mill
Bobby Shmurda's Dropping Memorial Day Heat
Meek Milly went to his Instagram pages to get followers hyped. The Philadelphia native shared some in-studio footage of himself and Shmurda turning up with the promise of dropping their anthem tomorrow night.
"Mount blatmore 💎 ain't play my cell I'm out there bright and early .. work out wit lifers doing a 1000 burpees ya diggggg🥵 @itsbobbyshmurda home! …. DROPPING TOMAR AT 8PM #FLAMERZFLOW VIDEO 💎 @[email protected] 🤦🏾‍♂️"
Meek Mill Teases Even More New Tunes
Fresh from dropping his recent "Lemon Pepper Freestyle" song, MM recently returned with a sneak peek at his "ANGEL$" anthem. Despite not giving a drop date, the teaser clip encouraged viewers to stay tuned hinting at a possible premiere soon happening.
"ANGEL$ 💎 this my favorite song I recorded this year! Stall me out ima drop lol"
Meek Mill's Back In Dreamchasers Mode
Recently, the Philadelphia rap heavyweight did much more than just deliver a must-hear rendition of Drake and Rick Ross' "Lemon Pepper Freestyle" single. Meek accompanied his tune with a fresh music video showing him both in the studio and throwing down on grub before embracing the night life.
He's In The Zone
A few days ago, the Philadelphia native went to his Instagram page with a shot of himself completely in the zone. The pic featured Meek Milly blowing out smoke while standing around recording equipment.
"ZONE💎"
In the comments section, We The Best CEO DJ Khaled hinted at Meek possibly playing a role in his new Khaled Khaled album.
"Facts ! Vocals is in 😳🔥🔑! KHALED KHALED coming 🔜 🤲🏽"