Vixen Amber Rose is back on her women empowerment goals. The hip-hop model has stepped up to announce the mighty return of her Slutwalk event following a multi-year hiatus.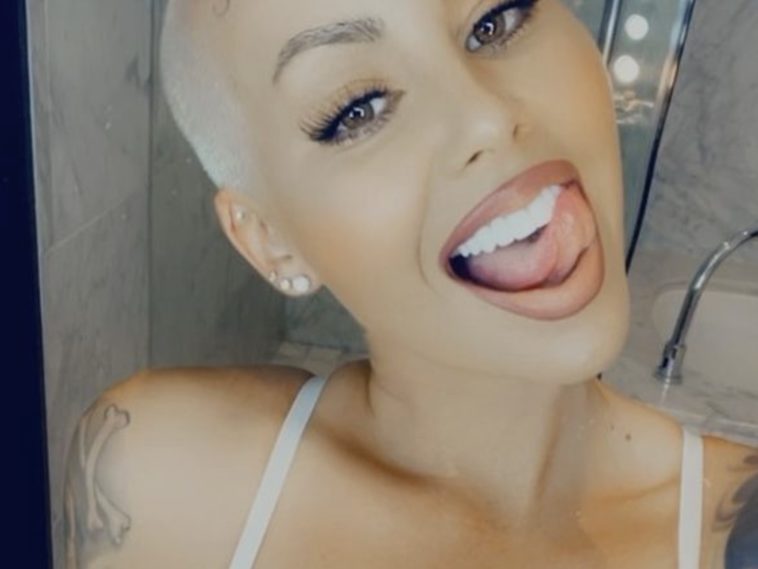 249 Views
Comments Off on Amber Rose Has Huge News For True Day Ones: 'Bigger + Better Than Ever'
Amber Rose Announces Slutwalk's Return
Muva Rose went to her Instagram Story to break the major news to her millions of followers. While she didn't give out an exact date, Amber did promise it would go down sometime next year.
"My Agent just called me SLUTWALK 2022 is on!!! @livenation Bigger and better than ever! God is good all the time"
Amber Rose Cancels SlutWalk 2019
Prior to the pandemic putting the entire world on pause, Amber planned to have her Slutwalk go down in 2019. However, a pregnancy ultimately forced her to nix the annual Los Angeles event.
"I'm so happy God has blessed me with a New Baby and an Amazing Man to help me through all the turmoil. That's why I've been laying so low during this pregnancy…. no Toxicity will be tolerated over here only Positive vibes. F–k fake friends and their weirdo s–t. I'd rather just have my family and my team. P.S This is also why I'm not having my Slutwalk this year. Sorry I just have to protect my energy and peace."
Rose's Slutwalk started up in 2015 and has received major celebrity support including her now-former boyfriend 21 Savage previously appearing at the celebration. The LA festivals have encouraged the end of victim-blaming and rape culture while also empowering women.
Alexander 'AE' Edwards Called Out For Cheating
Earlier this week, Rose stepped up to call out her son's father Alexander "AE" Edwards for allegedly cheating on her with multiple women and disrespecting their family.
Muva Rose went to her Instagram Story and didn't hold back. The hip-hop model claimed Edwards more than likely had an affair with at least 12 women and also shared problems with them having sexual relations despite knowing his status with her.
"I'm tired of getting cheating on and being embarrassed behind the scenes. All 12 of y'all bums (The ones that I know of there's probably more) can have him. Y'all very much knew he was in a relationship with a baby and y'all decided to f*ck him anyway I saw all the texts and DM's. Y'all were well aware but y'all don't we me any loyalty so it's whatever. I can't be the only one fighting for my family anymore. I've been so loyal and transparent but I haven't gotten the same energy in return. I'll never say the girls names because I'm not in the business of ruining lives but y'all know who y'all are. As for him… The lack of loyalty and disrespect is ridiculous and I'm done – Muva"
Things didn't end there. Amber also had some specific words for a true day one.
"My raging narcissistic mom can get the f*ck out of my life too. On my kids. I'm tired of being mentally and emotionally abused by people that I love I've been suffering in silence for a long time and I can't take it anymore. That's why I've been so quiet. I've been a shell of who I used to be but I refuse to let anyone damage [my] family anymore. Family or not."
Instagram Page Wiped Out
Back in mid-May 2021, Amber dropped jaws after wiping her Instagram page clean. Muva has practically wiped the page clean with the exception of one post.
Amber's account went from content-filled posts with millions of combined likes to practically just a single post.
The single post she does have on there dates back to July 10, 2020 with City Girls' Yung Miami talking about juggling pregnancy and sex. It also includes some super explicit dialogue.
"Just because I have a baby, my p*ssy be good than a mug. I can't talk about riding d*ck? I'm still riding d*ck. I'm still going to do all the sh*t I did before I got pregnant so why can't I rap about it?"