Hall of Fame baseball player Alex "A-Rod" Rodriguez is definitely over his ex-fiancé Jennifer Lopez. A new picture has emerged of A-Rod sitting on an old gift that he seemingly reclaimed from J. Lo.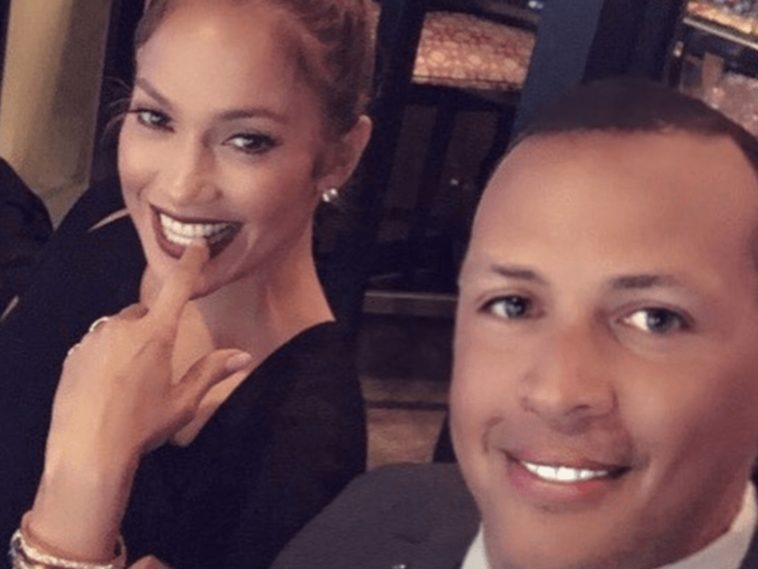 146 Views
Comments Off on Alex Rodriguez Pulls A Quavo On Major Gift For Ex-Bae J. Lo
Alex Rodriguez Takes Back Gift From Jennifer Lopez
The shot shows the former Yankees star rocking out on the hood of a Porsche he previously gave to J. Lo. It's a red 911 model and A-Rod is nothing but smiles. He seemingly went the Quavo route – note that the Migos rapper repo'd the Bentley he gave ex-boo Saweetie.
Diddy Shoots His Shot At J. Lo
While A-Rod might not care, music mogul Diddy looks like he wants Jenny back on his block. The hip-hop mogul has the Internet's full attention after recently appearing to shoot his shot at J. Lo – also his ex-girlfriend.
Puff Daddy went to his Instagram page with the perfect Throwback Thursday snapshot. It's a pic of them together during their romantic run in the late 90's and early 2000's. It's worth noting the random shot comes weeks after Lopez ended her engagement with the MLB superstar.
"tbt"
In the comments section, R&B singer Keyshia Cole shared her support for an epic reunion between Jenny and Puffy.
"Tell ha, come on home baby 😍 😂" -Keyshia Cole
"Hell yeah!" -Bryan Michael Cox
"Killaaaa🌊🌊🌊" -King Combs
"🎯" -Rich The Kid
"Don't get me excited!!!!" -Ester Dean
Are J. Lo + Ben Affleck Really Back Together?
Puffy Daddy could have some serious competition for Jenny's love. Recent reports revealed Jennifer Lopez bae-cationed with Hollywood actor Ben Affleck, the same man she was engaged to more than 15 years ago. (Diddy could not be reached for comment.) Last month, J. Lo called it quits with retired baseball legend Alex Rodriguez, to whom she was also engaged.
"They have been in touch here and there throughout the years," a second source close to Jennifer told E! News, noting the duo reunited after she returned from filming in the Dominican Republic. "Ben reached out to her to see how she was doing and they had dinner together a few times within this last month. It's natural between them and the chemistry is unreal. They picked up where they last left off and are enjoying each other's company right now."
J. Lo + A-Rod Officially Over
Celebrity power couple Jennifer Lopez and Alex Rodriguez are done-done. The high-profile entertainer duo will officially remain as friends and put their love on ice. The four-year relationship and two-year engagement had been the center of breakup rumors that were shut down and brought back up several times.
"We have realized we are better as friends and look forward to remaining so. We will continue to work together and support each other on our shared businesses and projects. We wish the best for each other and one another's children. Out of respect for them, the only other comment we have to say is thank you to everyone who has sent kind words and support."