Any artist who owns records for the most YouTube views, most streams or anything along those lines … beware. The rap and R&B rumor mill is buzzing with theories of megastars Nicki Minaj, Beyoncé and Rihanna making music together.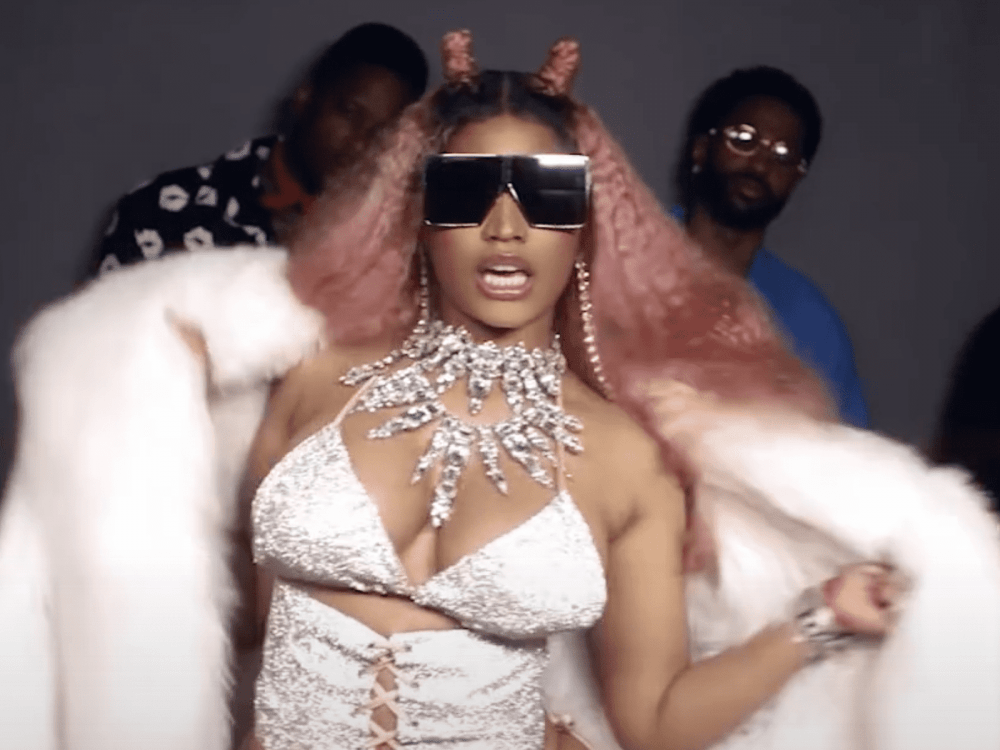 119 Views
Comments Off on A Nicki Minaj, Beyoncé + Rihanna song might be dropping
Nicki Minaj, Beyoncé + Rihanna collaboration coming?
This will break the Internet if it's true. Fans of hip-hop superstar Nicki Minaj and R&B icons Beyoncé and Rihanna have floated theories of the three queens getting together for an epic collaboration. Online detectives have pieced together clues from recent Instagram posts — Bey and Nicki wearing (kinda) matching outfits by the same designer, and Nicki's shoes matching Rihanna's shoes. Subliminal messaging, or are fans overthinking it?
"Btchs act like they want action, heard they want action, btch we aint duckin no action. I'm bout to giv'em dat traction, send a distraction— then ima line'em like FRACTIONS" -Nicki Minaj
"Drip ya skin in a hydrating, glossy, whipped body oil from @fentyskin that leaves you with a non-sticky glow that lasts. Also – she refillable!" -Rihanna
Beyoncé isn't playing around in jaw-dropping new pics
Grammy-winning singer Beyoncé knows how to demand attention. This week, the iconic crooner lit up social media with some stunning shots of herself rocking an eye-opening fit and pumps.
Nicki goes topless in newest music tease
Nicki Minaj is doing the most to get everyone's attention. The rap game's most popular Barbie hit up her social media pages with a jaw-dropping look at herself topless and teasing a midnight drop.
"New 🎶 @ MIDNIGHT ⚔️ Going LIVE @ 11PM EST. DON'T MISS IT."
Nicki Minaj pulls up + makes Thurs night reveal
Hours prior, Onika hit up her Instagram page to give followers a reason to cancel any major and minor plans for Thursday night. Nicki announced she's going live tonight an hour before her "FRACTIONS" single likely premieres. The video featured Minaj driving with her husband Kenneth Petty riding shotgun as she plays a sneak listen to new music.
"Going live tmrw night @ 11PM EST— it's the PINK Richard Milleeeee 4 meeeeeeee ⌚️ only 8 in the world. Anyway, be on time tmrw night 😘😝"