Billionaire businesswoman Kim Kardashian is moving on from her failed marriage to hip-hop mogul Kanye West. The reality TV star is reportedly feeling good despite the pending divorce and child custody disputes ahead.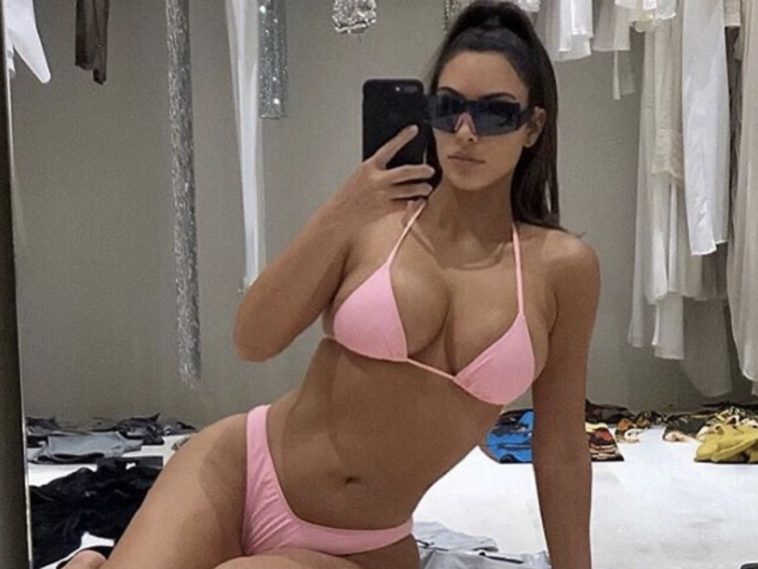 169 Views
Comments Off on Kim K is all G.O.O.D despite Kanye West split
Kim Kardashian is adapting to the single life
According to Entertainment Tonight, Kim Kardashian is "back to feeling like herself again" amid her split from Kanye West. A source close to Kim K said she's "in a great headspace and moving on" from the six-year marriage that produced four children.
The source adds, "[Kim] is continuing to be a great mom and focusing on work. She has a ton of upcoming projects that she is super excited about. Her life is definitely on the upswing."
Kim K + La La Anthony Flex Bikini Goals
Hollywood actress La La Anthony and Kim Kardashian know how to relax. The longtime friends have blessed social media with a sneak peek into their friendship goals turning into a major bikini flex.
"extended holiday"
Kanye West Is Still Wearing His Wedding Band
This week, producer DJ Khaled posted a pic of Kim's ex-husband Kanye West on Instagram after Ye recently dropped by his house for a surprise visit. A lot of people focused on the fact Kanye was wearing his wedding ring in the pic.
"TRUE STORY: KANYE STOPPED BY MY HOUSE AT 8 AM THE OTHER DAY! I DIDNT KNOW HE WAS COMING!"
Kanye Reveals His Dating Preferences Post-Kim Kardashian
Just a couple weeks ago, Kanye was believed to be moving on from his marriage and ready to date again. According to Page Six, Ye made it known he'd prefer his next relationship be with someone who is "an artist and a creative person," who can "speak the same language."
#KanyeWest is already thinking about his next relationship. The newly single rapper — who is in the midst of a divorce from #KimKardashian — wants his next relationship to be "with an artist and a creative person."