Power executive producer and New York rapper 50 Cent has taken a long hiatus from music to pursue several other successful business ventures. This musical hiatus left many anxiously awaiting his return and now that wait could be over.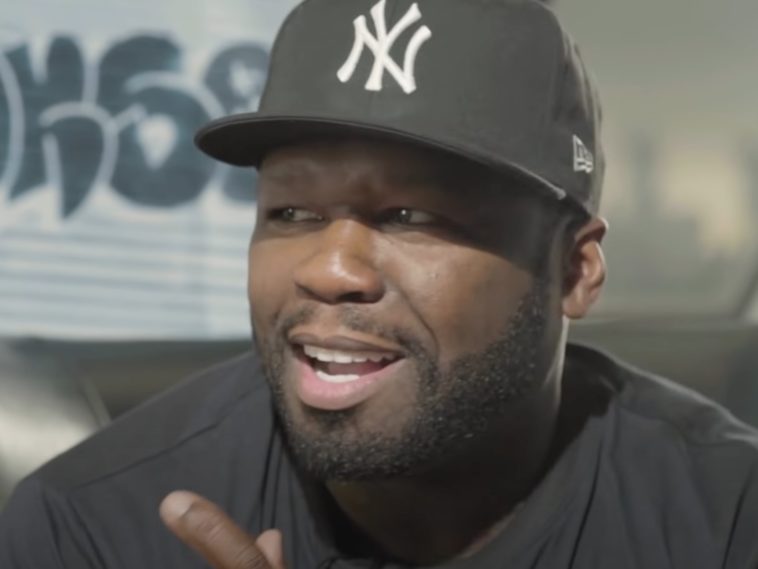 129 Views
Comments Off on 50 Cent Puts Deadline On Dropping New Music
New 50 Cent Music Is On The Way
It has been 7 years since the last time 50 Cent has released an album of his own. While he hasn't stopped music completely, he executive produced Pop Smoke's first posthumous album and has done feature work, but he hasn't focused on his solo career in quite some time. Many fans were also waiting for 50 Cent's promised retirement project Street King Immortal which never surfaced after he tweeted about it in 2012. But now some are beginning to see the light at the end of the tunnel.
In a recent interview with The Independent, 50 Cent openly discussed Street King Immortal and the possibility of new music. 50 Cent acknowledged the original version of SKI, rumored to be better than his Get Rich or Die Tryin' debut, will not be released but it will only be few months until fans' thirst will be quenched with new music.
"That original version is not [being released], but I'm releasing new music in September." (The Independent)
50 Cent Gives Rare Look At His Aunt
While 50 Cent may be back on his music grind, he is all about putting family first. The hip-hop veteran goes to his social media pages to gives a rare look and snapshot of his "Power Book III: Raising Kanan" actor Quincy sharing a special moment with his real-life aunt G-Money.
Fifty hit up his Instagram page to share the epic snapshot. The pic features Quincy and Auntie G having a solid moment together at a "Power Book III" event.
"that's my Aunt Gmoney."
Fifty also shared a snapshot of on-again, off-again rap rival Diddy's son at an event for their "Power Book III: Raising Kanan" series. 50 credited Q's acting on the show as reason enough to put their past problems in the dirt.
"Raising Kanan got that heat @quincy performance in the show is no joke, 👀I looked at his tapes and said f*ck fighting wit puffy.This ni66a is to good, yeah i'm a need him in this."
50 Cent Reacts To Diddy/Daphne Joy Outing
In April 2021, Fifty went to his Instagram page to share a pic of what appeared to be his ex-girlfriend and son Sire Jackson's mom Daphne Joy and Puffy together. Instead of holding a grudge, 50 vowed to stay out of their possible romance.
"👀Nah me and puff fight over business sh*t,If he like the girl, he like the girl 👀I don't give a f*ck ! #bransoncognac #lecheminduroi"
50 Cent's Baby Mama Gives Powerful PSA
Back in March 2021, Daphne lit up social media with a selfie and strong caption. She acknowledged Women's Awareness Month and spoke directly to her lady followers.
"There is beauty about a woman whose confidence comes from experiences. Who knows she can fall and pick herself back up. A woman who is determined to follow her own path no matter the obstacle. That woman is you! Happy International Women's Day!"
Recently, Joy went to her Instagram page with an eye-opening shot. The pic featured her modeling alongside a pool and artistically using a small cup to cover her lower region.
"What's the tea?"
The possible Internet-breaking shot also left vixen Erica Mena stunned in her comments section.
"Wow" -Erica Mena