New York rapper Nicki Minaj is starting all sorts of unintentional trends thanks to her fame. The hip-hop star has reportedly sparked a trend in online searches for 'pink Crocs' after she shared a photo on Instagram wearing a bedazzled pair.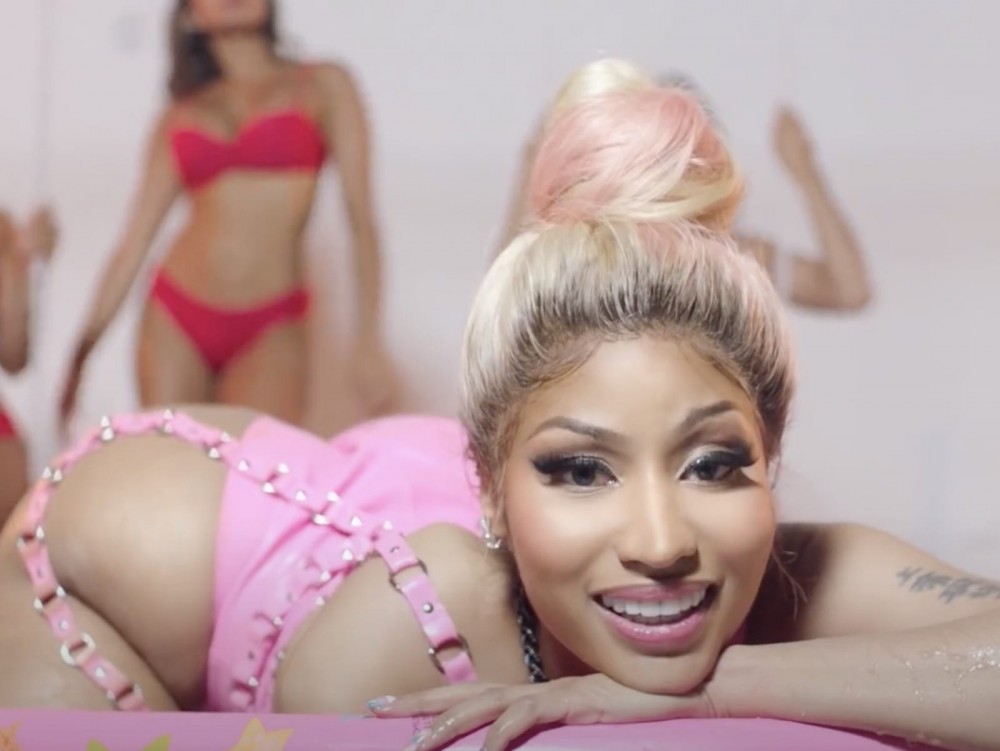 129 Views
Comments Off on Nicki Minaj's Pink Feet Crash Crocs Website
Nicki Minaj's Feet Make Site Croc Out
Minaj's Instagram post is so powerful that it not only trended on its own when she published it but caused Google searches for pink Crocs to take off. The post served as a sort of celebrity endorsement that fans could get behind during the pandemic when comfortable footwear is especially appealing.
Thanks to her post, Minaj reportedly caused a 4,900% spike in sales of pink Crocs specifically, and even crashed the retailer's website. Crocs have become somewhat of a staple shoe during the pandemic, with stocks soaring and the company pulling in record amounts of revenue. Most recently, Questlove sported a gold pair at the 2021 Oscars — "I'm tired of suffering while stunting," he said on Instagram after the red carpet — while "Succession" star Nicholas Braun wore them to the Emmys in September, proving that there's no occasion too formal for Crocs. (Page Six)
Nicki Minaj Announces 'FRACTIONS' Song
The Queen of rap has stepped up to let the world know she has big bars gearing up to drop in the form of a new song presumably called "FRACTIONS." Onika hit up Instagram with a slideshow of fire pics. Along with slaying in the shots, Nicki shares some lyrics and appears to reveal her song is set for a Friday drop.
"Btchs act like they want action, heard they want action, btch we aint duckin no action. I'm bout to giv'em dat traction, send a distraction— then ima line'em like FRACTIONS ✍🏾 F R I D A Y 🤞🏽"
The huge announcement sparked co-signs from vixen Jade to rap star Lil Wayne's daughter Reginae Carter.
"BADDDD 😍😍😍😍" -Jade
"Sheeeshhh😍😍😍😍" -Reginae Carter
"🔥🔥🔥🔥🔥" -Baddie Gi
Nicki Minaj's 'LLC' Becomes A Hit, 3 Years Later
Earlier this month, in music-related news, the song "LLC" from Nicki Minaj's 2018 album Queen suddenly became a hit. The rapper's dedicated fan base ("The Barbz") banded together to get the song trending — 3 years after its release — in their attempt to motivate Nicki to drop some new music.
@nickiminaj LLC is now number 1 on us ITunes HIPHOP Genre Charts 😆🔥🔥🔥🔥🙈🐐
Making YouTube History W/ 1 Billion Views
In April 2021, Nicki's "Anaconda" music video recently put her in elite company. "Anaconda" passed 1 billion views on YouTube, making the Queen the first female rapper to accomplish such a feat on a solo track.
Nicki Minaj's "Anaconda" video was record breaking since the first day it was released on YouTube. Directed by Colin Tilley and filmed within two days in Los Angeles, the hyper-sexual visual premiered on VEVO via YouTube on August 19, 2014. Nicki shared it at midnight and 19.6 million views later, it became the most watched video within a 24-hour time frame on the platform. (REVOLT TV)