Late Digital Underground leader Shock G's funeral plans are in place. The hip-hop pioneer's manager has come forward to share details for where the event will happen.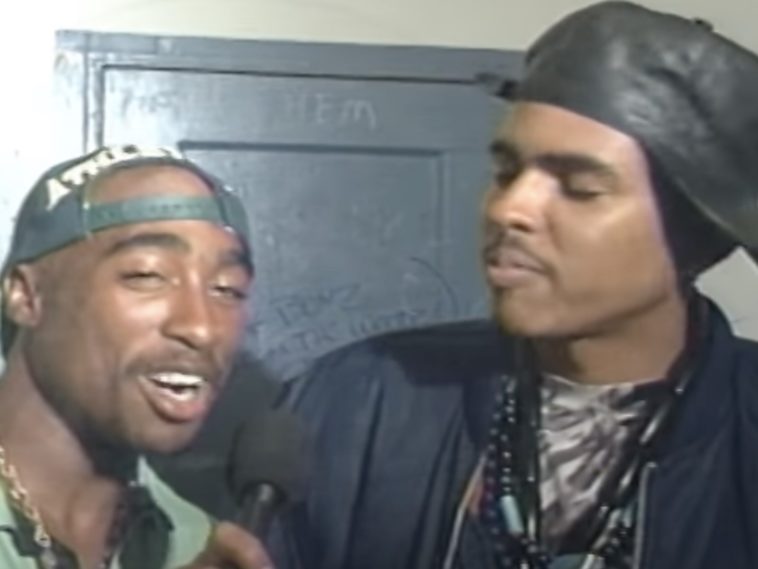 129 Views
Comments Off on 2Pac's Brother Will Attend Shock G's Funeral Service
2Pac's Brother Will Attend Shock G's Funeral
According to reports, the funeral arrangement is officially set to go down in Florida. Along with family, actual Digital Underground group members along with the late Tupac Shakur's stepbrother are expected to attend.
The late rapper's manager, Atron Gregory, tells TMZ … Shock's funeral is scheduled for Saturday in Tampa and a large Digital Underground contingent will be front and center, including founding member Money B and DJ Fuze. As you know, Shock was famous for his work with Tupac Shakur, and a rep for the Tupac Amaru Shakur Foundation tells us Pac's stepbrother, Mopreme Shakur, will also attend the funeral, as well as rapper Ray Luv, a close friend of both Shock G and 2Pac. (TMZ)
T.I. Shares Deep Thoughts
A few days ago, Atlanta rap star T.I. reflected on Shock G. The Georgia native shared a super throwback pic of G alongside his protégé 2Pac.
"Sick of posting RIP pictures for the Legends of my childhood,but this picture makes me feel a lil bit better. I still remember arguing wit my homies in school about whether Humpty was a real person(I was grown by the time I realized it was you🤦🏽‍♂️)….recording "KissYouBack" on a cassette tape when it came on the radio & seeing Pac for the first time on the "Same Song" video… Thx for all the memories & all your contributions to the culture. Rest Up King. #LongLiveShockG"
A few days ago, rap veteran Fat Joe relied on his Instagram page to remember Shock's legacy. The Bronx native shared a pic of G donning his signature "Humpty Dance" shades and nose.
"🙏🏽❤️ RIP SHOCK G"
BREAKING: 2Pac Mentor Shock G Dies At 57
According to reports, the 90's legend known for his "Humpty Dance" classic and helping put on late rap icon Tupac Shakur died in Florida. A family member announced the tragic news.
The rap legend was found dead Thursday in a hotel room in Tampa … according to his father, Edward Racker. We're told the cause of death is unclear but there were no signs of trauma. Shock's father says authorities will conduct and autopsy. In fact, Shock G helped introduce 2Pac to the music world … Pac was a member of Digital Underground when he appeared on the group's 1991 song and music video, "Same Song," for his first published work. (TMZ)
Along with Digital Underground collaborations, Shock G teamed up with the late Pac on their "I Get Around" anthem.
Digital Underground's Chopmaster J Remembers
Digital Underground member Chopmaster J went to social media to confirm the huge news. J also dished on just how much of a connection they had.
"34 years ago almost to the day we had a wild idea we can be a hip hop band and take on the world through it all the dream became a reality and the reality became a nightmare for some. And now he's awaken from the fame long live shock G Aka Humpty Hump and Rest In Peace my Brotha Greg Jacobs!!! #digitalunderground 😔"