Florida rapper Kodak Black is speaking out. The hip-hop star has come forward to discuss the aftermath of making a plea deal in a sexual assault case.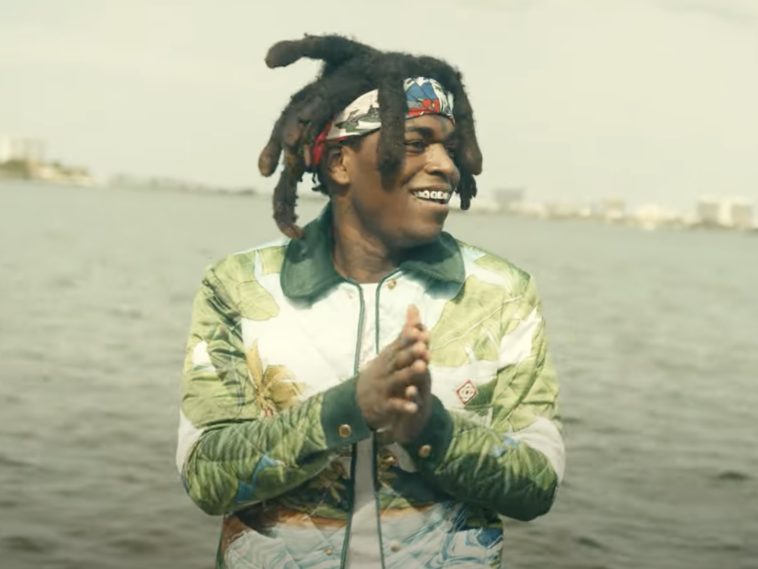 119 Views
Comments Off on Kodak Black Addresses Sexual Assault Plea Deal Aftermath
Kodak Black Addresses Sexual Assault Aftermath
KB went to his Twitter page to defend his image. Black focused on shutting down speculation about pleading guilty to a rape crime and provided clarity in the case.
"I'm Good , F*ck You !!! … 5 yrs later … both us just wanted to get this sh*t over wit AND I ain't have to come off no money 🤷🏻 … Y'all b wanting a n*gga to go out sad homie 🤣 wishing bad on a real n*gga I never seen it work 😤 … My heart goes out to all the girls out here getting raped and sh*t FORREAL , But I Ain't Did That Sh*t 🙅🏾‍♂️ #ImTooGangsta #TooFlyFaThat"
Kodak Black Avoids Jail Time In Sexual Assault Case
According to reports, Black appeared in court this week to address charges of raping a high school student after a 2016 concert.
He pleaded guilty to a lesser charge of first-degree assault and battery. The victim agreed to all conditions of the plea deal, according to 12th Circuit Solicitor Ed Clements, who said the victim was on screen in his office at the time. Kodak Black, whose real name is Bill Kapri, was sentenced to 10 years suspended to 18 months probation with the condition that he takes full accountability for what happened and publicly apologizes, which he did in court. He must also undergo counseling. (WBTW)
Kodak Black Shooting Confirmed As Attempted Assassination
Recently, Florida authorities looked into online threats in light of a shooting involving the "ZEZE" hip-hop heavyweight at a Tallahassee McDonalds. The feds said it wasn't just a drive-by shooting but rather attempted murder and are looking into it deeper.
#TSRUpdatez: As we previously reported, #KodakBlack's security guard was injured on Monday morning in a shooting that authorities believe was an intentional hit on Yak."
Cops Looking Into Southside's Threats
Southern producer Southside might have to deal with a little law enforcement in the near future. Recent reports claimed cops are considering him and other sources in connection to a near-death shooting of his rap rival Kodak.
According to reports, the interest in Southside comes after he recently threatened Black for name-dropping his girlfriend Yung Miami on social media. While he isn't a suspect, Southside might have to field questions from police.
Law enforcement sources tell TMZ … Monday morning's shooting down in Florida appears to be a hit and not just an armed robbery. We're told police are aware of a series of online threats to Kodak's life, and cops are looking into them. We're told cops are specifically reviewing threatening comments apparently made by music producer Southside during an Instagram Live Sunday, seemingly in response to Kodak's IG Live mention of Southside's girlfriend, City Girls rapper Yung Miami. However, our law enforcement sources tell us they have no named suspects in the shooting right now … and the investigation remains open and ongoing. (TMZ)