West Coast rapper Saweetie is trying to kill the rumor that won't die. The Internet has insisted for a while that Quavo's girlfriend is beefing with hip-hop superstar Cardi B — wife of Quavo's Migos group member Offset — so she attempted to set the record straight on Power 105.1's "The Breakfast Club" radio show.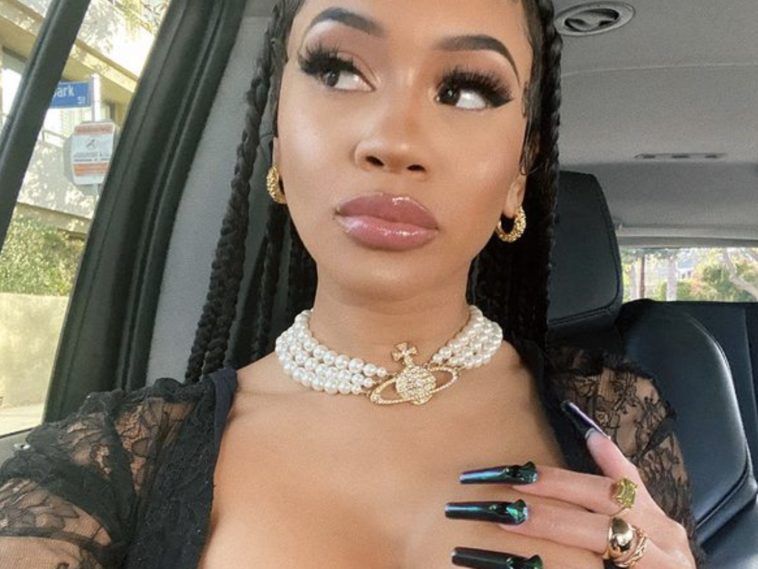 @sohh @sohhdotcom

149 Views
Comments Off on Saweetie Finally Addresses Rumored Cardi B Feud
Saweetie Clears The Air On Cardi B Rumors
Saweetie addressed the longstanding rumors that she and Cardi B have a problem. Not only are they fine with each other, the "My Type" hitmaker says there's a Saweetie-Cardi collaboration on the way.
"I think the media just likes to take things out of context. I'm loving how women artists are starting to realize that sometimes it's the media that creates something that's not there. I think it just shows maturity and it shows growth amongst me and my peers to not be affected by what the media says."
Saweetie Teases Iconic Collaboration
Speaking of collabs, Saweetie recently revealed that she'd landed a feature with an unnamed legend. Sounds like it could be an even bigger star than Cardi.
"pretty b*tchin omw to the studio to do a feature for someone……. guess who 🥺😩 …… hint: she's iconic"
Saweetie + Paris Hilton Are Pink Tracksuit-Matching Best Friends
The West Coast star is doing big things in 2021. The hip-hop star recently blessed social media with a look at herself bossed up with reality TV star mogul Paris Hilton. The clip featured her hanging out alongside Paris as they cruised around Los Angeles with Saw and fellow Cali native Doja Cat's "Best Friend" song playing.
"i know das right 😛 @parishilton #thatshot"
"Love you sis! 😍 Always have so much fun with you!🥰" -Paris Hilton
The Valentine's Day Pics
Saw hit up Instagram with some epic shots. While some featured her and hip-hop boyfriend Quavo together, the vast majority of them showcased Saweetie showered with red roses and candles.
"fight night"
Quavo also went to his Instagram page to share footage and pics from their V-Day together.
"I'm Buddy Love ❤️ #HappyValentinesday"