Grammy-winning rapper Kanye West isn't taking his divorce lightly. The hip-hop star has reportedly responded to Kim Kardashian's request to legally separate by requesting joint custody of their children and no spousal support.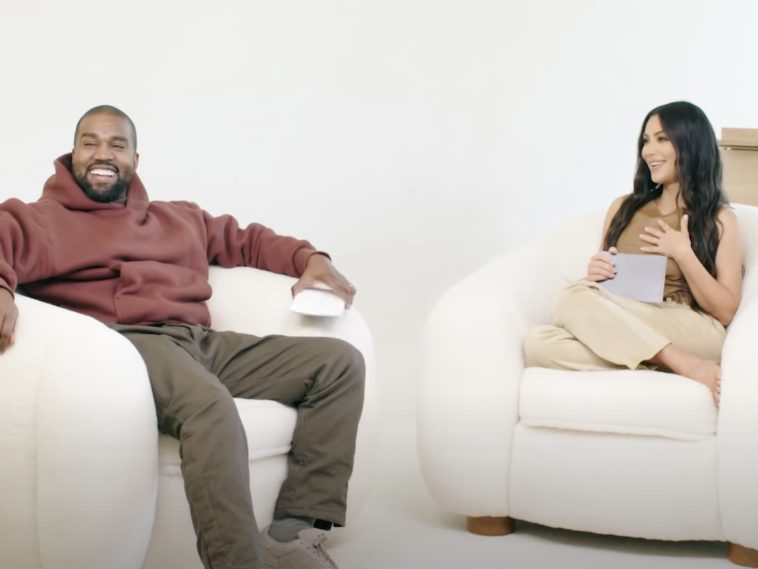 @sohh @sohhdotcom

129 Views
Comments Off on Kanye West Claps Back At Kim Kardashian Divorce Push
Kanye West Claps Back At Kim K Divorce
According to reports, Yeezy's attorney listed irreconcilable differences as the main reason for their split. The response comes two months after Kim K filed the divorce papers.
According to a legal response filed by the rapper's attorney on Friday and obtained by PEOPLE on Monday, West, 43, requests joint legal and physical custody of their children: daughters North, 7, and Chicago, 3, and sons Saint, 5, and Psalm, who will turn 2 in May. West also asks for the court's right to award spousal support for either person to be terminated, the filing says. In the document, West's counsel lists irreconcilable differences as the couple's reason for divorce, though a date of separation is not given. (People)
Kim K. Addresses Kanye West's Controversial Tweets
Kardashian is opening up on the downfall of her marriage to Kanye. In the final season of "Keeping Up With The Kardashians," Kim addresses the pending divorce, which is happening in part due to Yeezy's social media activity.
"You just kinda have to separate yourself from, like, what's going on at home and what's going on on the Internet."
Kanye West Might Be The Wealthiest Black Man In US History
Kanye's publicized divorce from Kim K. isn't hurting his business moves or net worth. New estimates have slated Ye as the wealthiest Black man in United States history. Kanye West is now worth $6.6 billion.
The 43-year-old rapper is worth $6.6 billion, a significant increase from the amount that West was reported as being worth back in April 2020 by Forbes, PEOPLE confirms. Led by his sneaker and apparel business Yeezy, which is now in partnership with Adidas AG and Gap Inc., the business [owned by Kanye West] is valued between $3.2 billion and $4.7 billion by UBS Group AG. The value of the new Gap collaboration with Yeezy, which is scheduled to hit stores this summer, "could be worth as much as $970 million of that total," Bloomberg reported, citing a bank estimate. The "Famous" rapper [Kanye West] also has $122 million in cash and stock and $110 million from his music catalog, alongside $1.7 billion in other assets, including estranged wife Kim Kardashian's SKIMS business. (Kardashian filed for divorce in mid-February. The couple share four children: daughters North, 7½, and Chicago, 3, and sons Saint, 5, and Psalm, who will turn 2 in May.) (PEOPLE)
KimYe Aren't Speaking
The rap boss and his entertainment mogul ex are really going their separate ways. Recent reports have revealed that the two aren't even on speaking terms, never mind sticking out their marriage. Kanye reportedly changed all of his phone numbers and told Kim K that if she needs to contact him, to hit his security's line. Yeezy has cut off all communication from Kim and the Kardashian clan as well.
It sounds like Kim Kardashian and Kanye West are no longer on direct speaking terms as they coparent their children. According to Page Six, Kanye changed his number and as of now, Kim is contacting him through his security team. As a source tells the outlet, "Even before Kim filed for divorce, Kanye changed his numbers and said, 'You can contact me through my security.' (Cosmopolitan)