Atlanta rapper 2 Chainz is quitting what he does best. Deuces goes online to reveal after his next album, he will no longer be doing trap music.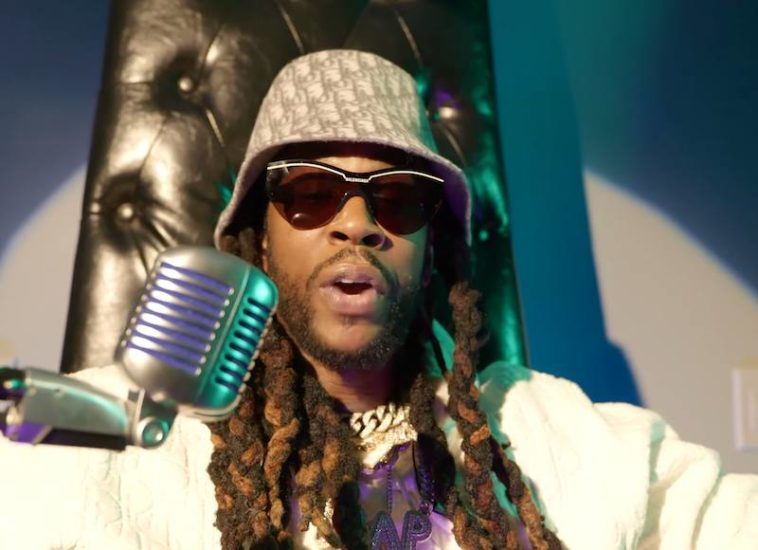 129 Views
Comments Off on 2 Chainz Is Retiring From What He Does Best
2 Chainz Is Retiring From Trap
2 Chainz broke the news to Twitter followers, but didn't offer any more details on the matter. There are also no details on what his upcoming album is, but if it's really his last trap project, you can be sure Big Toni is going out with a bang.
"This gone be my last trap album , enjoy"
2 Chainz Stuns Fans Through Tiny Desk Concert
The Georgia native is trying to prove he can do more than one thing at a time. The Def Jam Recordings artist flexes his veteran performance skills through an impressive Tiny Desk showcase back in February 2021.
Fans couldn't get over 2 Chainz following his Tiny Desk performance. The must-see spectacle electrified fans and served as a clear reminder of why he always deserves major respect. Not only did the talented rapper nail every verse, but he leveled up the entertainment value by getting pampered at the same time.
2 Chainz Trolls Pepsi Over Weeknd's Halftime Show
Also back in February, Deuce hopped onto Instagram with a hilarious observation. Despite the halftime show being perceived as PG for viewers, Chainz acknowledged Weeknd's content and played on the fact it was presented by Coca-Cola rival Pepsi.
"the Pepsi halftime show but every song is about coke"
"😂 legendary"
Aside from the playful trolling, Chainz also acknowledged his love for Weeknd's music.
"Playlist for tonight"
2 Chainz Loses One Of His Idols
A little while before, 2 Chainz informed his Instagram followers that his Uncle T has passed away. Chainz said his uncle is one of his idols. Some fans pointed out that you can see some real twin vibes between the rapper and his beloved family member.
I'm only posting this cause people keep asking me what's wrong with me I guess my energy a lil off !! 🙏🏿 My uncle , one of my idols ( I never told him that ) , My OG passed away on me mannnnn🥺 long live UNcle T💙💙…..