City Girls' Yung Miami is staying active with her Twitter fingers these days. The Florida native has alerted followers about possibly having more than casual feelings for a certain somebody.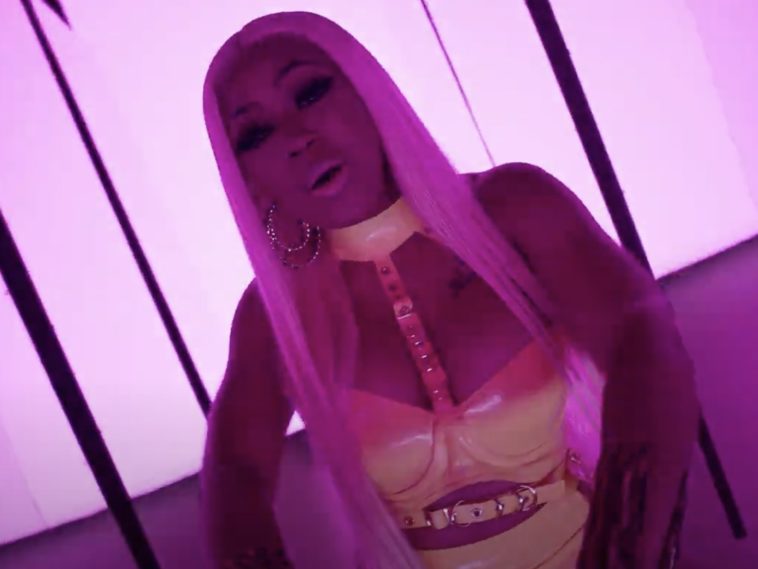 149 Views
Comments Off on Yung Miami Is Low-Key Crushing On Someone Right Now
Yung Miami Is Low-Key Crushing
YM went to her Twitter page to keep things 100 about crushing on a mystery person. It seemed more than platonic though with Miami using an emoji head surrounded by hearts.
"I'm feeling a certain someone right now 🥰"
Yung Miami Might Be Done W/ Meat
Earlier this week, Yung Miami vented about how meat didn't taste good to her anymore, expressing she "use to love shrimp now I hate the taste of it", and could only enjoy lobster. She also expressed her diet had shifted to mostly just consuming rice as a result of her conflict with meat.
"Ok y'all so listen, every time I eat meat now it taste funny like it's so nasty it have a weird taste. I use to love shrimp now I hate the taste of it, I only like lobster, so lately I just been eating rice"
This announcement caused many fans to wonder whether Yung Miami could be pregnant.
Miami Badly Wants To Be Nicki Minaj's Friend
In addition to using Twitter to vent about her meat frustrations, Yung Miami is low-key doing the most to get Nicki Minaj's attention. The City Girls rap star recently reached out to the rap Barbie about getting permission to follow her on social media.
The South Beach rap heavyweight hit up Twitter with a cringe request. Miami asked Nicki to unblock her from social media powerhouse Instagram publicly and didn't even take a direct message approach.
"Can you unblock me on Instagram @NICKIMINAJ ? … I'm not obsessed, desperate, none of that fr I just asked her to unblock me I ain't do sh*t! Tf ….. What delusional mean? Only thing I'm delusional bout is a n*gga respectfully … Only thing I'm delusional, crazy, or obsessed about is the n*gga I'm f*cking that's it. D*ck & my money"
City Girls' JT Takes Big Shots At Nicki Minaj In Old Tweets
City Girls' JT recently had the Internet watching her Twitter fingers. The hip-hop star caught heat courtesy of throwback tweets resurfacing across the Internet and taking direct aim at Young Money's Nicki Minaj.
Tweets had reemerged to the masses. They pointed out why there could be some low-key tension between Nicki and the City Girls.
"I just don't like Nicki she feel she really run sh*t h** please I want cardi to take completely over push that b*tch to the back. Nicki overly happy on IG Beyoncé not saying nothing, chill out girl. the song good tho but calm down!"
City Girls' Yung Miami even went to her Twitter page to reach out to Nicki. She asked Minaj to take her off an Instagram block list.
"Can you unblock me on Instagram @NICKIMINAJ ?"