Rich Gang's Young Thug might not be focused on finding crates and stacking them right now because he's focused on his own challenge. Months after pulling off an epic "Ski" challenge to the masses, Thugger has come through with a new potential viral competition for fans to curate a jacket print inspired by his upcoming Punk album.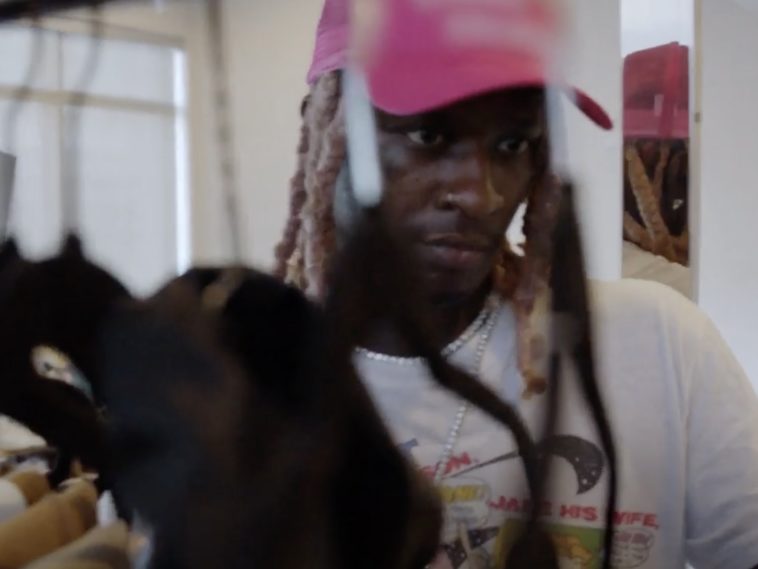 176 Views
Comments Off on Young Thug Wants Day Ones To 'Punk' Out On New Challenge
Young Thug Wants Day Ones To 'Punk' Out On New Challenge
According to Thugger's challenge details, he's tapping creatives to design a bold, show-stopping print visually representing what "Punk" means to them using Adobe tools. The top three winning designs will have their design featured on a jacket worn by Young Thug, and receive a $3,000 cash prize and 12-months complimentary access to Adobe Creative Cloud.
"I'm so excited to be partnering with Adobe on this project. Creativity is in my blood and my fans are my soul," said Young Thug.  I can't wait to see how they all express themselves creatively within my world. Getting to see them involved inspires me to go even further. Creativity is PUNK." The challenge is part of the Adobe Creativity Tour – a program designed to inspire creators and fans to participate in digital creative challenges. Submissions are open until September 21, 2021.
Young Thug Drops 'Tick Tock' Music Video
A few days ago, Thug had followers pumped about getting PUNK when it arrives this fall. The hip-hop star pulled through with his new "Tick Tock" music video.
The unexpected visual arrives just days after Thugger turned 30. Thugger initially premiered this anthem at Rolling Loud Miami in July 2021 and shortly thereafter on a memorable Tiny Desk (Home) Concert.
Directed by Emil Nava, the high-flying 'Tick Tock' video sees Thugger set against the backdrop of a sterile, corporate world where instead of trying to fit in, Thug tears everything down and brings us into a whole new PUNK Thuggerverse fantasy. Filled with new ideas and possibilities, this new realm makes the impossible possible, literally going out with the old and in with the new, with Thug posing the question of what it means to be 'punk' in today's world. To celebrate the release of 'Tick Tock', Thugger grew his very own custom pink iPhone, matching his pink tree and Lamborghini, celebrating not only the track, but also his new and iconic PUNK aesthetic.
Barring any setbacks, Thugger will drop PUNK on October 15.
Young Thug Gets A New Pink Whip Courtesy of Gunna
This past Monday, Thug officially celebrated his 30th birthday and received lots of special birthday love from many hip hop celebrities like 21 Savage, Drake, Lil Baby, T.I., and more. Despite all this attention still nothing beats what fellow ATL trapper, Gunna has given his friend.
Young Thug has been all about pink these days. From his all pink Rolling Stone cover to his bright pink look at his Rolling Loud Miami performance. This pink-out can all be tied to his upcoming project Punk, often stylized "P*nk", which will take listeners to a delightfully pink world of trap and punk rock blended tracks.
In the midst of gearing up for this new album, Thug's birthday has rolled around and his close friend Gunna did not miss the bright pink memo. At Thugger's b-day celebration, Gunna took him outside to unveil his gift of a brand new pink Bentley drop top. Young Thug's reaction was priceless and I'm sure we'll see plenty of pictures of him riding around in his new convertible. Where can I get some friends like this?!
Thugger Snaps On 21 Savage At Birthday Celebration
Thug is just trying to have fun. While out and turning up with fellow Georgia native 21 Savage, he appeared to get a little fired up after some light joking.
21 went troll mode and called Thugger the "birthday girl" as he celebrates his 30th birthday on Monday. Thug didn't react well though, and is seen immediately (and hilariously) snatching Sav's phone.
"Look at the birthday girl"