Atlanta rappers Young Thug and Gunna are looking out for locals in a big way. The hip-hop pair reportedly posted bail for 30 inmates to help them reunite with families and loved ones.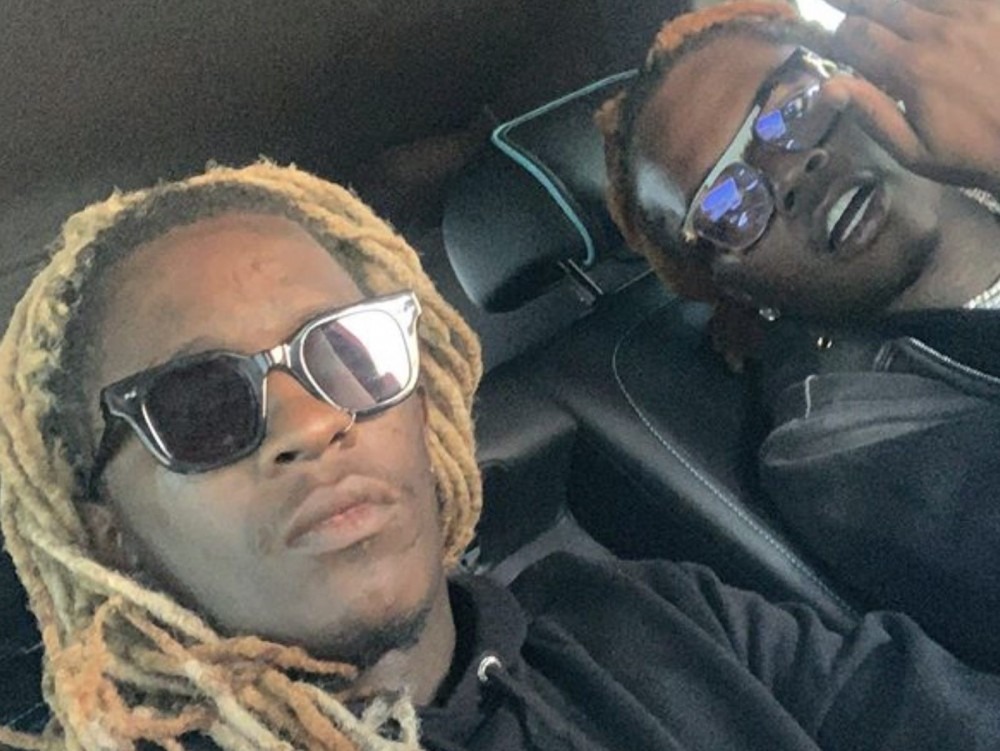 99 Views
Comments Off on Young Thug + Gunna Drop Stacks To Get 30 Inmates Freed
Young Thug + Gunna Drop Stacks
While details are still coming together, reports claim the duo did the amazing deed this past weekend. Thugger and Gunna focused on helping inmates in Fulton County Jail.
The rappers said most of the men and women were being held on minor offenses but couldn't get out because they didn't have the money. Channel 2′s Michael Seiden caught up with both artists at Cleveland Avenue Park on Sunday afternoon. "This is where we are from," said Jeffrey Williams, who is known as Young Thug. "We just woke up and went to the jail with the lawyer and you know DA's and the prosecutors, you know, the bonding companies and just got as many people as we can out." (WSB-TV)
Young Thug Shocks Everyone W/ SL2 Deluxe
A few days ago, Thugger went to his social media pages to break some massive news. Just a week after putting out his widely acclaimed compilation album, the Georgia native now put out the even more jam-packed version of Slime Language 2.
"deluxe us"
Kevin Hart Gets Hyped Over Young Thug's 'Ski'
Over the past few days, rap stars ranging from Drake and Future to Chocolate Droppa a.k.a. Kevin Hart have participated in Thugger's "Ski" challenge birthed from standout Slime Language 2 song.
Decided to go skiing tonight….. this sh*t go hard 🔥🔥🔥🔥🔥
Lmao Drake does the #skiichallenge 😂😂 @champagnepapi
Thugger went to his own Instagram page to share Future's "Ski" dance and also challenged Lil Uzi Vert to get involved.
"🤮 @future a killa @liluzivert your turn kid"
Huge Slime Language 2 Projections
Based on early estimates, Young Thug's jam-packed Slime Language 2 album should easily sell well over 100,000 copies. Along with a huge tally, the LP is expected to easily secure the No. 1 spot on Billboard's Top 200.
UMG's historic run at #1 will end after 19 weeks as Young Thug & Gunna's Slime Language II compilation starts off strong. Lava/Republic's Greta Van Fleet and EMI Nashville's Eric Church should debut in the Top 10 on next week's HITS Top 50. Young Stoner Life, Young Thug & Gunna (Young Stoner Life/Atlantic) 125-140k total activity, 3-5k albums Eric Church (EMI Nashville) 45-50k, 35-40k Greta Van Fleet (Lava/Republic) 35-40k, 30-35k (HITS Daily Double)