Rapper Young Dolph was shot to death outside a bakery on Wednesday. Dolph was identified in the shooting after the video circulated on social media.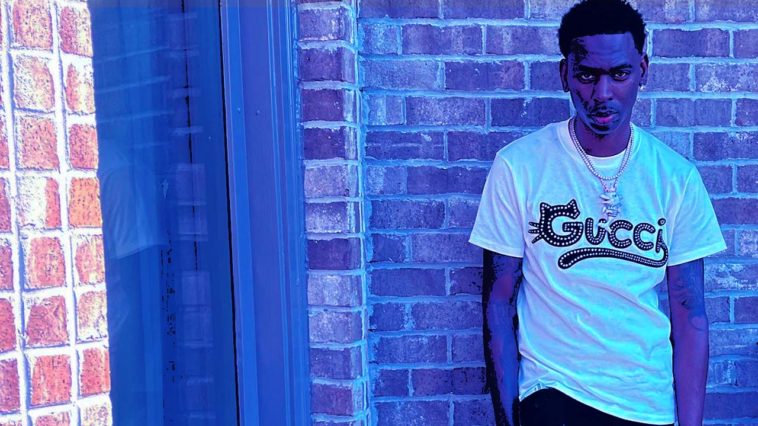 146 Views
Comments Off on Young Dolph Tributes Pour In As Hip-Hop Mourns Another Loss
Condolences Pour In To Young Dolph's Family
As news of his death became viral, rappers, producers, and athletes shared their disbelief and sadness on social media, many taking to Twitter to offer condolences to Dolph's family and friends. 
Dolph leaves behind a wife and two young children.
Music producer Omen tweeted, "We losing too many black men to poor health, racism, jail, etc. already we gotta find a way to heal and not add to that with our own violence. Prayers for Young Dolph family and friends. RIP"
Gucci Mane tweeted, " R.I.P to my friend Dolph this broke my heart."
Check below to see how other rappers mourned the late rapper's death.
Young Dolph Shot Dead
We recently reported on the shooting of Young Dolph.  Maurice Hill, the owner of the bakery where the shooting happened, told FOX13 that Young Dolph walked into the store to buy cookies for his children.
The shooting quickly circulated on social media and was confirmed as fans gathered outside the bakery with cell phones.  Dolph's custom Lamborghini was removed from the scene just hours ago.
NLE Choppa Addresses Memphis Murder Spike
According to reports, murders in Memphis spiked in 2020 and have been increasing alongside the 18 months of the Covid 19 pandemic.  Memphis rapper NLE Choppa recently addressed the spike in violence in the "Blues capital," stating that poor quality food could be contributing to the epidemic of violence and has launched a vegan food truck to get healthier food options into communities of color.