DC rapper, Wale has been in the game a long time and is tired of being over looked in the greatest rappers of all time conversation, so he's decided to just inject himself into it.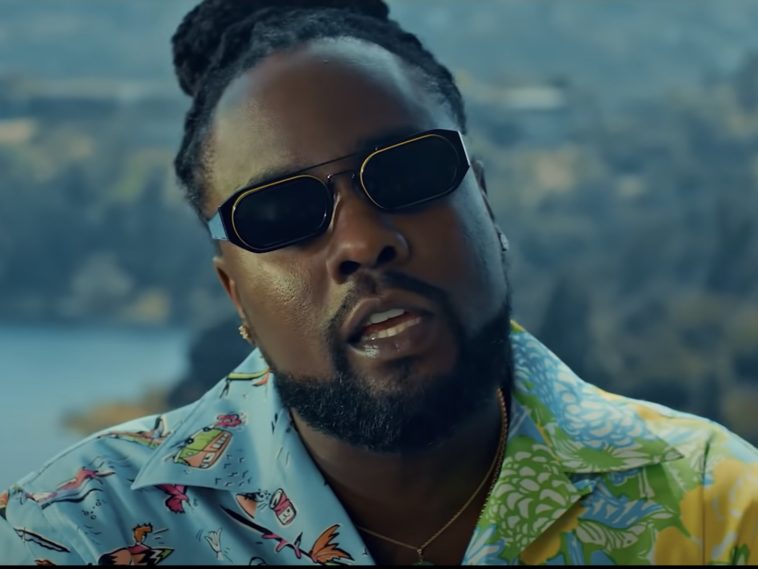 146 Views
Comments Off on Wale Establishes Himself As A G.O.A.T.
Wale Says He's The GOAT and Means It With All His Heart
Wale has been making a come back as of late. After taking a hiatus due to illness Wale is healed and back on his grind. He has made a return to Instagram and a return to cranking out hits. As a result of this come back, Wale wants his flowers and he's not afraid to be both the giver and the receiver.
Around noon yesterday Wale went to Twitter to air his opinion on his position in the Hip Hop hall of fame. He started with addressing that he is not kidding around when he says to put his name up there with the greats adding that he's "put out more quality music than most". He ends the message with reminding everyone that it is these reasons that he is "heavy on the gratitude." This tweet is sure to re-ignite some intense debate on Hip Hop's greatest and the requirements it takes to be considered.
"When I say I'm one of the greatest rappers of all time. I mean it with all my heart. I've put out more QUALITY music than most. My deep cuts are crazy. My singles all got plaques. Decade plus. THAT is why I'm heavy on the gratitude. 🌹"
Wale Partners Up W/ Yella Beezy
Maybach Music Group's Wale is back on his grizzle. The hip-hop veteran has stepped up to deliver a new Yella Beezy and Maxo Kream-featured "Down South" to the masses.
The Washington, DC native surprised fans earlier this month courtesy of his newest audio gem. The nostalgic anthem features sounds from mid-2000's Houston classic "Still Tippin'."
Wale uses this canvas to dispel glamorous images of street life as he spits about the downsides of life as a trapper: "In the '90s, a traffic stop get you tickets, a joke/Now they find you at traffic stops you get riddled with holes."Beezy and Maxo take a street-level approach to, the former evoking pure menace and the latter oscillating between aggression and reflection. Maxo concludes his verse with a chilling observation: "Ever since my bro got killed, I can't trust sh*t, I can't trust nothing/Can't even trust my Crips, because a Crip killed Nipsey Hussle."
Earlier in the week, Wale promised to come through for fans with a new tune.
"I'm dropping music this week. This is not a drill. 🌹" (@Wale)
Wale's Back On His Music Grind
In late July 2021, Wale hit up his Instagram page to share a snapshot of himself draped in pure fashion goals attire. Along with the camera flex, Wale revealed plans to hit up at least two live concerts.
"Rolling Loud today .. also performing at a festival in Miami at 7"
Wale's shorts even sparked a co-sign and reaction from MMG alumni Rockie Fresh.
"Shorts 🔥🔥"
Wale's Back On IG
Heading into the weekend, Wale lit up his Instagram page to provide some content and a possible explanation for what he has been dealing with lately. The Washington, DC native hinted at anxiety possibly being the reason for his medical complication and brief break from the Internet.
"Things Anxiety Often Gets Mistaken For. Appearing 'Cold' And Distant: Because all of their attention is focused on not managing their symptoms and appearing 'okay.' Rudeness: Due to the unpredictability of anxiety, it can result in one socially withdrawing to cope with their symptoms (and thereby cancel plans last minute or leave an event early)"