This weekend, the memorial service and celebration of life for New York hip-hop legend DMX will take place in Brooklyn. The details were officially posted by the late rap artist's verified Instagram account.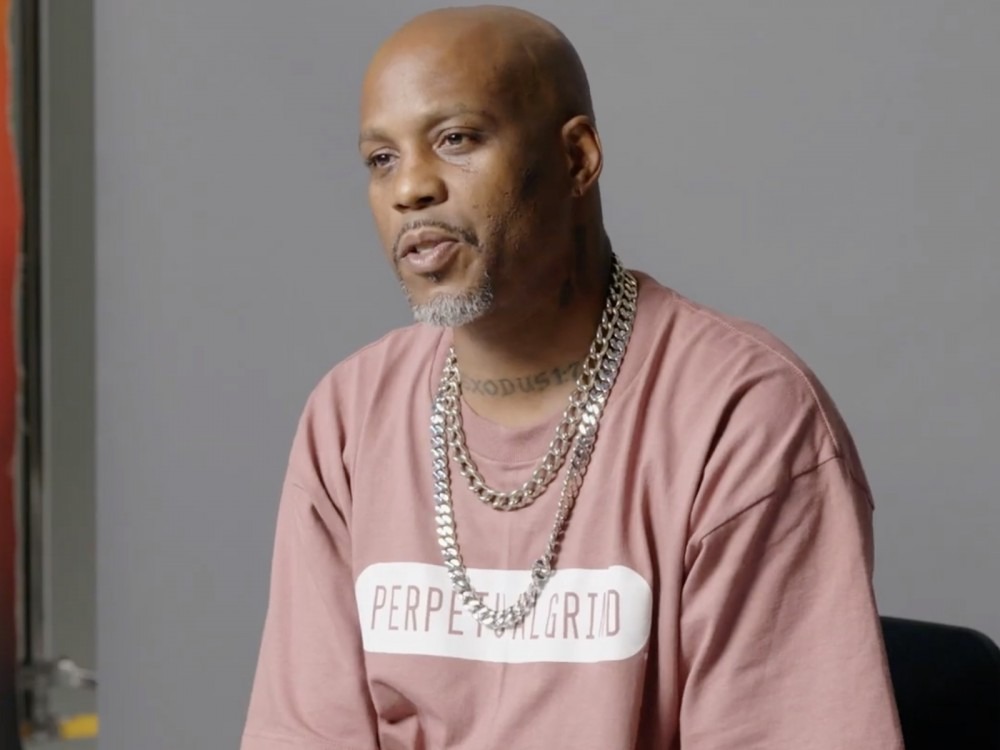 @sohh @sohhdotcom

129 Views
Comments Off on DMX's Memorial Service Officially Announced
Services For DMX To Be Shown On YouTube + BET
Attendance at Saturday's memorial service and Sunday's homegoing celebration will be limited to family and close friends of Earl "DMX" Simmons, who passed away on April 9 after spending several days in a coma. The memorial will be shown on YouTube, while the homegoing will air on BET.
*** 𝐒𝐀𝐓𝐔𝐑𝐃𝐀𝐘 𝟒/𝟐𝟒 *** Celebration of Life Memorial LIVE on @YouTube at 4:00 PM EST (Link in bio.) *** 𝐒𝐔𝐍𝐃𝐀𝐘 𝟒/𝟐𝟓 *** Homegoing Celebration LIVE on @bet at 2:30 PM EST. 🚨🚨🚨Attendance restricted to family & close friends. 🚨🚨🚨 #longlivedmx
Kanye West Might Appear At DMX Memorial
New York producer Swizz Beatz is reportedly making his calls for late hip-hop icon DMX's memorial service. The hip-hop veteran has apparently invited Grammy-winning rap star Kanye West to the remembrance event.
Super-producer Swizz Beatz has reached out to Kanye West to ask the rapper to participate in a memorial service for DMX, Page Six has learned. The ceremony for the late star rapper — who passed away on April 2 from a heart attack caused by a drug overdose — is due to be held at the Barclays Center in Brooklyn on April 24th. The "Get at Me Dog" rapper was 50 years old and is survived by his mother and 15 children. (Page Six)
In May 2019, Kanye and X teamed up for a memorable Sunday Service event. During his appearance, Dark Man X blessed Yeezy and attendees with an emotional prayer.
DMX Concert Transforms Into Tribute Event
Earlier this week, the venue owners for the Wildcatter Saloon decided not to cancel a scheduled concert for DMX following his death. They decided instead to still hold it as a tribute concert. The owner also confessed that he and the rest of the staff at the Wildcatter Salon had grown up with DMX's music and wanted to find a way to honor him.
Swizz Beatz Shares Emotional DMX Video
In April 2021, Swizz Beatz hit up his Instagram to share a nearly 10-minute video on X. Swizz talked about how much pain X went through his entire career and why there will be another artist like him.
"First and foremost I want to say thank-you for all the prayers and the blessings for my brother, the great DMX. Let me tell you something, my brother, he was a different type of brother. Different type of artist. Different type of creative. Different type of spirit. Different type of zone. Different type of soul. Since the day that I met him, he lived his life for everyone else. I never seen him live his life for himself. You ain't never seen DMX with a Lamborghini. You ain't never seen my brother with a Rolls-Royce. You win' never seen him iced-out with no jewelry. He did not care about any of that. He was the biggest. DMX was the biggest. And let me tell you why he was the biggest – he prayed for everybody else more than he did for himself. He'd go on stage and pray with 50,000 people knowing he needed more prayers than everybody that he was praying for. My brother would pray for everyone before he would pray for himself."