West Coast rap boss Wack 100 is facing legal trouble. Hollywood star Kenneth Lawson, who stars in sitcom "In The Cut," says the manager of rap star Game assaulted him and left his jaw wired shut.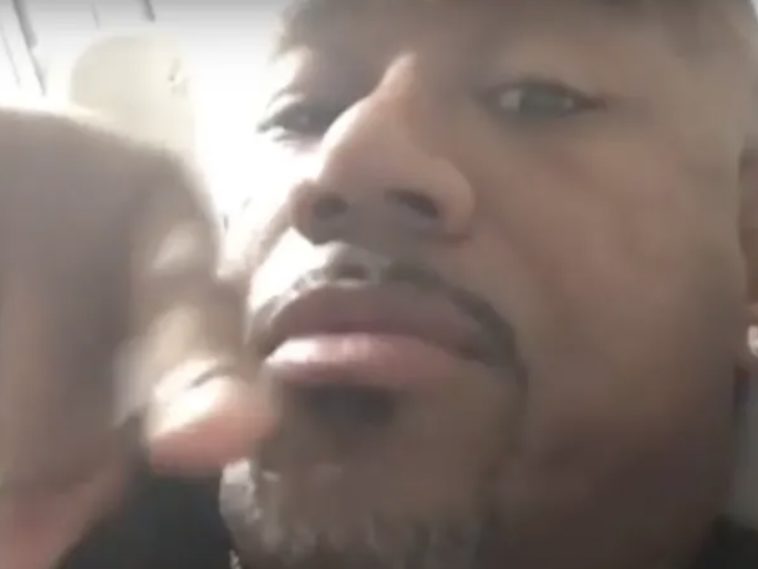 @sohh @sohhdotcom

129 Views
Comments Off on Wack 100 Faces Lawsuit For Beating Up Hollywood Star
Wack 100 Faces Lawsuit Over Beating Up Actor
Wack 100 is getting sued over the accusations. Kenneth says he was approached by Game's manager out of nowhere, not having ever talked or met prior, who then accused him of speaking to Wack's wife. He reportedly then struck Kenneth in the face and jaw, knocking him unconscious as his head hit the pavement.
In docs, obtained by TMZ, Kenneth claims he was approached by Wack 100, who he says he had never met before, and started yelling at him and accusing Kenneth of speaking to Wack's wife. (TMZ)
Lawson is most known for starring in Bounce TV's "In the Cut" show.
Wack Went After Kenneth's Wife, Too
He also reportedly hit Kenneth's wife Monique but was restrained. Kenneth's jaw was wired shut for three months and now the couple are muscling up with their lawyer and suing for unspecified damages, also taking the matter up against Cash Money Records and Birdman in addition to Wack 100.
Kenneth says Monique introduced herself as Kenneth's wife in an attempt to deescalate the sitch … but to no avail. Instead, Kenneth claims Wack yelled, "Keep your bitch in check" before allegedly striking him in the mouth and jaw … causing him to "violently strike his head on the ground, knocking him unconscious." Kenneth also claims Wack, no stranger to throwing hands, turned to Monique and nearly struck her too before he was allegedly restrained by guests who intervened. He claims he suffered a 4-inch deep laceration to his lip and chin, multiple fractures to his jaw, three dislodged teeth and one tooth knocked out … requiring his jaw to be wired for 3 months. (TMZ)
Wack 100 Goes Off on K-Duece
Wack 100 is used to fuming. The hip-hop executive recently went online with some angry words for Los Angeles rapper K-Duece after being muted in a Clubhouse chatroom that the musician was moderating. He joined another room that K-Duece was in rcently, and was clearly upset about the snub from the previous conversation. Wack 100 invited him to a street fight and dropped some wild threats about beating him up, but didn't stop there. His fiery tirade was recorded. Duece tried to reiterate that he doesn't have a problem or want smoke with Game's longtime manager, but it wasn't enough and Wack 100 went off.
"Don't play me like I'm some b*tch, n*gga. I raised my hand and you cut the muthafu*ka off. You the only moderator, n*gga! When I beat you, you're going to bed n*gga! That will teach you to respect real n*ggas. Matter of fact, where you are though dawg? I'm outta here now. I swear to god, I will beat the f*ck out of you, n*gga. Don't play with me like that no more, n*gga. I'm gonna leave it like that. You got a problem with me, say that n*gga."

Wack 100 with some angry words.
Funk Flex Is Here For Wack 100 Versus Meek Mill
New York radio veteran Funk Flex was recently here for the digital smoke between Wack 100 and Meek Mill. The hip-hop entertainer came forward to share his take on the tensions between the hip-hop executive and Maybach Music Group artist following a past Tekashi 6ix9ine run-in.
"Hahahaha! 69 shouldn't be waiting for anyone in parking lot after club with a camera! Meek was right not to engaging/fight no one who cooperates! JUST MY OPINION! BUT- This Wack100 vid and caption is beyond hilarious! I can't breathe!"

Wack 100 vs. Meek Mill is wild!