Hollywood model Truly Young is celebrating the release of singer Lana Del Rey's new Chemtrails Over The Country Club album by unearthing a super throwback pic. Dr. Dre's daughter has shared a flashback to a moment she linked up with the New York musician pre-COVID-19.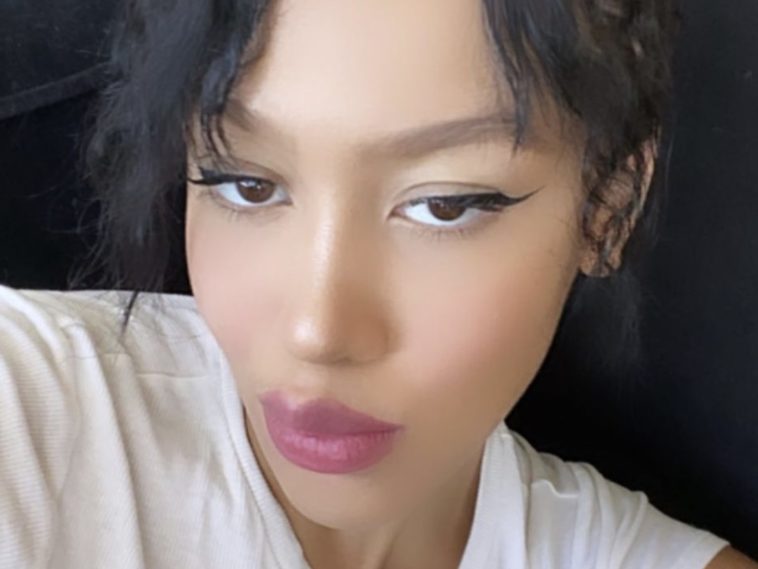 @sohh @sohhdotcom

99 Views
Comments Off on Truly Young Celebrates Lana Del Rey's New LP W/ BF Pic
Truly Young Celebrates Lana Del Rey's Album
Young hit up her Instagram page with the must-see shot. Truly gives props to her boyfriend for snapping the pic and acknowledges it also took place at the last concert she attended before the coronavirus pandemic went global.
"in honor of Lana's album coming out tonight here's the single photo my boyfriend took of her and I at her last show in LA (also happened to be my last concert b4 covid😭) he'll never live this down hahahahaha"
Earlier in the week, Lana shared a reflective post about her state of mind ahead of dropping the new project.
"Well! What to say! This is my last post as my album rapidly approaches. Thank you so much to all my friends for your support up until now and… for everything. Until we meet again, I'll be out there somewhere Running with the wolves Thank you @ganna_bogdan for teaching me so much and taking over after I broke my 💪🏼"
Dr. Dre's Daughter Gives Woman Crush Wednesday Vibes
Recently, Truly hit up her Instagram page after going ghost for weeks. The latest pics showed her modeling solo and showing off a mixture of her fashion goals and makeup glamour.
"Hey boy! Where did you get it from!"
Truly Young Baecation Getaway
Young previously hit up Instagram on New Year's Day to share must-see shots from her paradise vacation on a mysterious island. She even compared the location to being even nicer than heaven. Unfortunately, she has since deleted all the pics from her bae'cation.
"if you've ever been 2 heaven this is twice as nice … lol at my water shoes"
The Bikini Celebration
The same week, Miss Young went to her Instagram page with the focus on herself. Along with rocking a matching two-piece bikini, Truly also showed off her sunglasses and long braided hair.
"🧜🏻‍♀️"