Houston rapper Travis Scott is going the Kanye West route. La Flame tweeted about his plans for what's next outside of releasing fire music.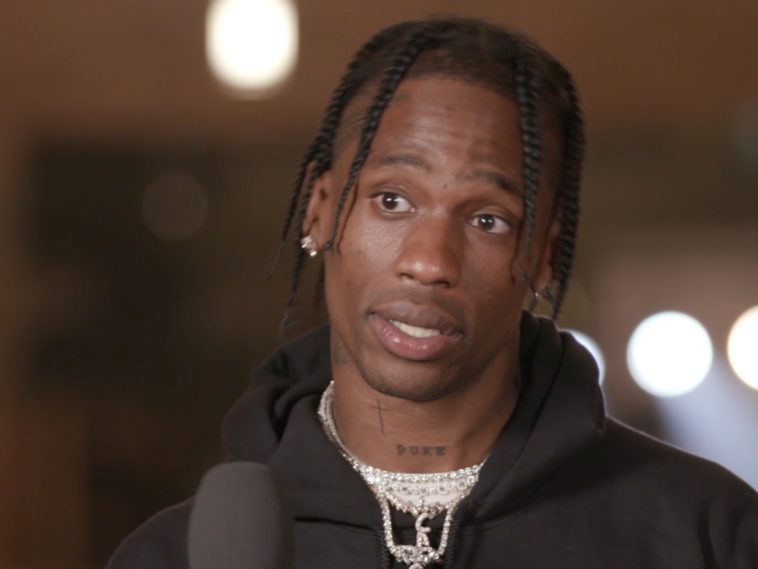 159 Views
Comments Off on Travis Scott Is Following Kanye West's Blueprint
Travis Scott Is Following Kanye West's Steps
Trav dropped a message to Twitter followers about where his next endeavors will take him. He says his "Phase 2" will take him into designing – a route that the Chicago rap icon has gone down and will continue to – which includes the TV native putting his creativity into cars, buildings, and houses.
"Phase 2 designing Cars , hotels , buildings"
After 3 Years of ASTROWORLD, Travis Scott Is Moving On
Travis might be doing things outside of music but is still taking time to celebrate. He most recently remembered the 3rd anniversary of his successful album ASTROWORLD. This anniversary comes as Scott is prepping for his much anticipated upcoming project Utopia. While Travis continues to move forward, the internet is taking time to reflect on those 3 years of raging in AstroWorld.
La Flame's ASTROWORLD is its own sonic universe based on the AstroWorld amusement park in Texas which closed down when Travis was just a young kid. This closing left a huge mark on him resulting in this project being his love letter to that park and Houston. To further reflect this vision, all the music videos, tour sets, and merch were based on the abandoned theme park creating this dark world of rage and amusement. The tour sets even included a roller coaster which Travis would perform on. Travis then created an annual Astroworld music festival, complete with roller coasters. Needless to say Scott went all out.
Scott's dedication paid off. ASTROWORLD debuted at number 1 on the Billboard Hot 200 and all 17 tracks ranked on Billboard's Hot 100. It then went on to be ranked highly on the "Best Albums of 2018" lists for music publications like Pitchfork, NPR Radio, Rolling Stone, Complex and more. Lastly, it was nominated for "Best Rap Album" at the Grammys but it lost to New York rapper, Cardi B's Invasion Of Privacy. This loss led to much controversy and many on the internet believe Scott had been cheated.
Now 3 years later, La Flame is back in the saddle, ready to take fans into a completely new world with him. Travis Scott has since shared that his next project will be titled Utopia and will be accompanied with a movie produced by the independent media company A24 known for producing hits like "Moonlight" and HBO's "Euphoria". In an Instagram post, Scott shared a picture of a script with the project title partially redacted. In the caption he tagged A24 and explained, "Life is a movie. So is this album". Fans erupted at this news and anxiously await both the film and the album's release.
Travis Scott + Meek Mill Might Have Knuckled Up
Don't expect Utopia to have a collaboration with Philly rapper, Meek Mill. New reports claim tensions flared between the hip-hop superstars following a massive Fourth of July party.
According to reports, the cringe and salty situation took place in the Hamptons at Philadelphia 76ers co-owner Michael Rubin's spot. A loud verbal incident ultimately forced folks to pull them apart before ending the entire star-studded outing.
We're told Mill in particular was thrown into a rage by the confrontation, and could be heard yelling at the "Highest in the Room" rapper even after he'd been walked away from the scene. Insiders say it's not clear what started the beef. We're also told there's video of the scene. The incident, which allegedly happened around 1:30 a.m., effectively brought the extravagant "White Party" event to a close. (Page Six)
Travis Scott Vows To Rock Out For New Album
La Flame promises a shift in his signature sound for a highly-anticipated Utopia album. Cactus Jack has teased more details on what day ones can expect from the long-awaited follow-up to 2018's ASTROWORLD.
The rap star known for his reverb soaked bars plans to serve up psychedelic rock influenced tracks and visuals in his upcoming album. In a new interview, Scott hinted at what the LP's shaping into becoming.
"I'm in this new album mode where it's like psychedelic rock," La Flame explained. "So even just like the field of cactuses and mushrooms, you might get tripped out." (WWD)
In addition to this interview, Travis Scott recently teased snippets of his unreleased music at his Dior x Cactus Jack fashion show and in a Spotify commercial he was recently featured in.