Houston rapper Megan Thee Stallion is changing her career path. The Texas Hottie is trying her hand at interviewing and had some pretty dope guests to get started.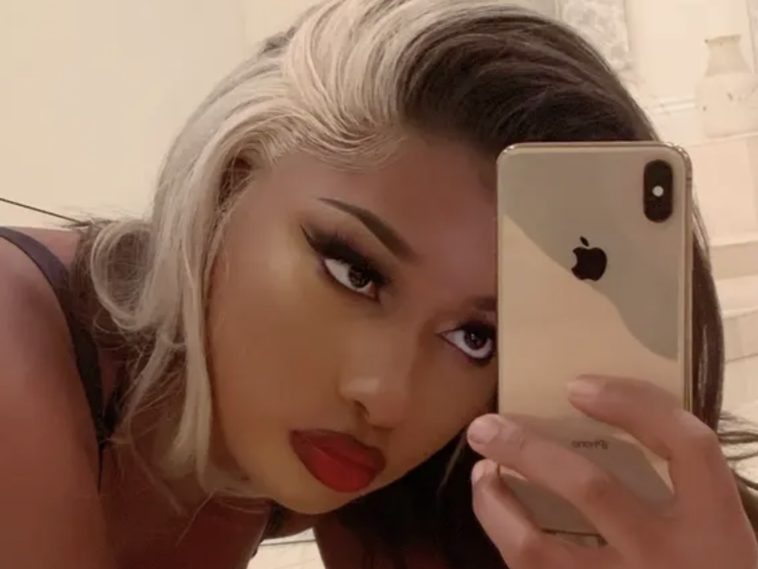 @sohh @sohhdotcom

99 Views
Comments Off on Megan Thee Stallion Interviews City Girls About "Hood" Days
Megan Thee Stallion Interviews The City Girls
The "WAP" hitmaker interviewed Florida rap duo City Girls for Interview Magazine. The triad of superstars discussed their successes in the hip-hop game as well as their journey to the top from what they called their "hood" days. All things said and done, Meg might be well on her way to becoming the next great music journalist.
JT: I'm so comfortable and content with myself that I don't even think I'm struggling. I be like, "B*tch, I'm so happy." Back then, I was really struggling. And when you're struggling, I feel like you make the best music. When you ain't got nothing to lose, you make the best music. I really come from nothing, so anything is a blessing to me. I got lazy and comfortable at one point, but I'm getting back into that mode where I feel like we've got something to prove. So right now, that's what I'm on. It's comeback season. (Interview Magazine)
Meg Thee Stallion Shoots Her Shot
Meg is giving all types of overly friendly vibes out to a true City Girl. The hip-hop star has social media's attention after appearing to recently shoot her shot at one half of the duo, Yung Miami. Despite being in a relationship with fellow rapper Pardison Fontaine, Stallion acknowledged having feelings for Yung.
"I was too shy to tell her in person but @YungMiami305 I wanna date"
The post came days after Meg shared footage of her boo laying kisses all over her face.
"Hotgirl summer but … come pick me up after 💙"
Stallion also went to her Twitter page to dish on her love for Fontaine.
"Pardi really showed me what it's like to respect your partner … bc i used to be talking to people CRAZYYYY … My boyfriend let's me be me bc he confident I ain't going no where … I like that"
Pardison Fontaine Thanks God For Meg
The New York rapper is really, really, really thankful to have Megan Thee Stallion in his life. The hip-hop star recently lit up social media with a major nod to the man in the sky for connecting him with everyone's favorite Hottie.
Fontaine hit up his Instagram page with a super salute to Stallion. Coincidentally, the post doesn't feature him but just Stallion showing off her beauty through a mirror selfie.
"… THANK YOU GOD 😋🤤🤤"
A few days prior, Fontaine hit up his IG page to celebrate both Meg and her pal Cardi B's historic music biz achievements.
"MEN LIE .. WOMEN LIE (better) BUT 💎💎💎💎💎💎💎💎💎💎DONT !!! CONGRATS @iamcardib !! N Tell that baddie next to you I said COME HOME 😛😈"
Megan Thee Stallion Does Insane Workout
The hip-hop superstar isn't playing around with her workout goals. The hip-hop superstar has shared a fresh sneak peek into her latest Hottie Boot Camp session and hit up her Instagram page to show off the newest twist to her sweat-driven routine. The footage features her doing a kettle bell workout.
"DID YALL GET ONE IN TODAY 💪🏾 These kettle bell work outs are hard af , I really hate them butttt they get the job done 🤷🏽‍♀️ Farris lying abt his water intake as usual 🙄 I'll let y'all know how many inches we loose in a week 😛 #hottiebootcamp"