Rap crooner Tory Lanez is staying extra busy these days especially away from the recording studio. The hip-hop singer has stepped up to reveal his involvement and push for serious prison reform in North America.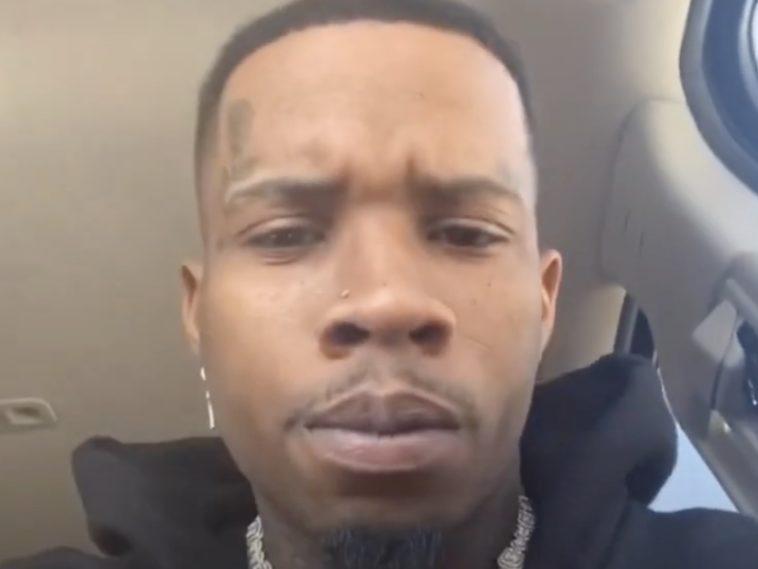 129 Views
Comments Off on Tory Lanez Is Determined To Push For Prison Reform
Tory Lanez Is Determined To Push For Prison Reform
Lanez hit up his Instagram page to reveal he didn't just get involved with prison reform overnight. Instead, TL's maintained an effort in helping prisoners dating back to 2019.
"@facecard1808 ….. I joined prison reform 2 and a half years ago with a non profit foundation called @unitethepeopleusa .. I joined to help get my uncle out of jail … I AM ON THR ADVISORY BOARD now … it took some time … but I'm almost there unc !!! They can't stop us 🚷 …. #FreeSpeedy till it's Backwards"
Tory Lanez Honors Late Mom
Recently, TL went to his Twitter page to make an unexpected announcement. Lanez revealed his Louella's Way foundation will ultimately become a life-changing movement in his late mom's honor.
"The foundation that I'm setting up for women with small businesses will be named after my late mother , and called "LOUELLA'S WAY" …. this will truly change lives and create tons of business opportunities for strong business minded women . Much love . We're almost there ! ❤️👏🏽"
Earlier in the month, Lanez shared an emotional statement about his late day one on Mother's Day.
"Love you forever Louella Peterson ….. .R.I.P mom and happy Mother's Day ❤️ I know u look down and shine on me every day . And if I could I would give you the BIGGEST hug and gift on this day ❤️❤️ .. we cherish u forever ."
Tory Lanez Hints At His New Business
In early May, Lanez went to his Twitter pages with a teaser of his small business operation. Tory explained the importance of aiming the project toward women.
"I'm going to create a funding system for independent women with small businesses …. My female fans hit my DM with such amazing business plans … now it's time I figure how to get them to the next step !!!"
The Sneak Peek
A few days ago, TL went to his Instagram page with a slideshow of must-see looks. The pics feature himself and models donning black and grey pieces from his fashion line.
"UMBRELLA ESSENTIALS …. FINALLY ….. COMING SOON ! #ForeverUmbrella"