Rap crooner Tory Lanez is putting on for his late mom. The hip-hop singer has stepped up to announce a new foundation for independent business women is named after her.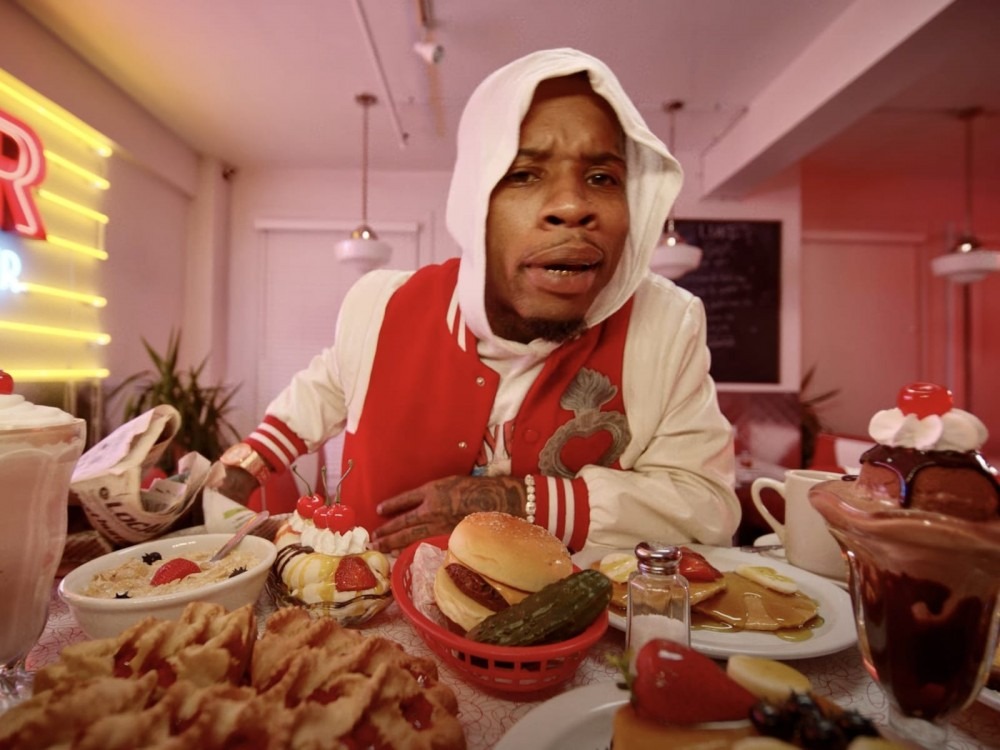 149 Views
Comments Off on Tory Lanez Honors Late Mom In Best Way Possible
Tory Lanez Honors Late Mom
TL went to his Twitter page to make the unexpected announcement. Lanez revealed Louella's Way will ultimately become a life-changing movement.
"The foundation that I'm setting up for women with small businesses will be named after my late mother , and called "LOUELLA'S WAY" …. this will truly change lives and create tons of business opportunities for strong business minded women . Much love . We're almost there ! ❤️👏🏽"
Earlier in the month, Lanez shared an emotional statement about his late day one on Mother's Day.
"Love you forever Louella Peterson ….. .R.I.P mom and happy Mother's Day ❤️ I know u look down and shine on me every day . And if I could I would give you the BIGGEST hug and gift on this day ❤️❤️ .. we cherish u forever ."
Tory Lanez Hints At His New Business
In early May, Lanez went to his Twitter pages with a teaser of his small business operation. Tory explained the importance of aiming the project toward women.
"I'm going to create a funding system for independent women with small businesses …. My female fans hit my DM with such amazing business plans … now it's time I figure how to get them to the next step !!!"
Tory Lanez Gives Sneak Peek
A few days ago, TL went to his Instagram page with a slideshow of must-see looks. The pics feature himself and models donning black and grey pieces from his fashion line.
"UMBRELLA ESSENTIALS …. FINALLY ….. COMING SOON ! #ForeverUmbrella"
Next Album Is NFT-Friendly
Outside of clothing goals, Tory's gearing up for a new NFT release. This week, Lanez revealed some of his business partners connected to the new digital exclusive.
"OMGSH !!!!! 🍾🍾🍾🍾🍾🍾🍾🍾 ITS OVER 🔥🔥🔥🔥🔥 READ THIS ARTICLE !!!"
According to the press release Lanez plugged, the new power move will have his album land exclusively on a non-traditional platform.
Vinco Ventures, Inc. (NASDAQ: BBIG) a leader in selective acquisitions who leverage new market opportunities by utilizing the B.I.G. Strategy: Buy. Innovate. Grow. today announced that its subsidiary, Emmersive Entertainment, is set to release an exclusive NFT from superstar rapper, singer, songwriter and record producer Tory Lanez. Tory, who is known for his out of the box creativity, is working in conjunction with Emmersive Entertainment on a creative campaign that is poised to make history with his new album of original songs and accompanying artwork. Being a pioneer in the NFT space, Tory has developed his career as a creative disruptor. Tory's NFT album will be available exclusively on the upcoming Emmersive Entertainment platform.