Grammy-winning rapper Lil Nas X has kept his word on putting out new music. The hip-hop superstar has pressed the green light and dropped his new "Sun Goes Down" music video.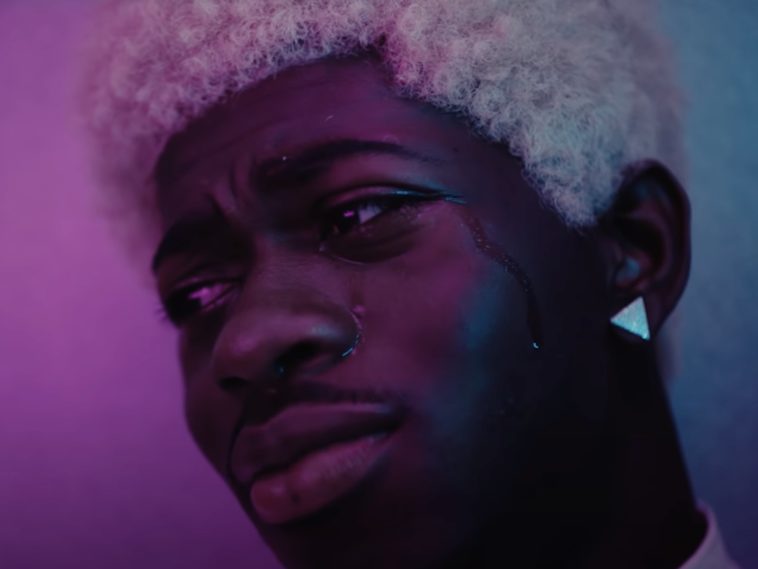 99 Views
Comments Off on Lil Nas X Overcomes Painful Prom Night In 'Sun Goes Down'
Lil Nas X Overcomes Painful Prom Night
The Take A Daytrip, Omar Fedi and Roy Lonzo-produced must-hear comes packed with all types of signature Nas sounds. But he takes things over the edge going with dark thoughts and feelings of non-acceptance while growing up and coming into himself.
In the inspirational visual for his latest single, a meditative Nas reflects on his life and meteoric rise before time traveling back to 2017 to visit his younger self. A teenage Nas was someone "who's struggling inside, hating himself & doesn't want to live anymore," and his adult self arrives to assure him that there's light, and acceptance, on the other side if he just accepts himself first. The cinematic visual, which includes a cameo from Nas' father R. L. Stafford, follows Nas from his actual old job at Taco Bell, into the lonely hallways of high school and through an emotional night at prom. The video concept was created by Lil Nas X himself, and he also co-directed the visual with Psycho Films.
The video also features a scholarship winner with direct connections to X's life journey.
As part of a larger partnership with Taco Bell, real-life employee and Shift Supervisor Andrew German is also featured in the video. This was a dream for Andrew, who recently won a $25,000 Live Más Scholarship from the Taco Bell Foundation to pursue his passion for dance and sees Lil Nas X's path from burritos to Billboard charts as an inspiration.
Lil Nas X's 'Sun Goes Down'
A few days ago, X hit up his social media pages to get followers hyped. Without providing much context, Lil Nas said his new anthem would drop this Friday.
"SUN GOES DOWN 5•21 💧 PRESAVE LINK IN BIO"
Lil Nas X Finally Has A Driver's License
A few days ago, Lil Nas shared a snapshot of his new driver's license. X geeked out about being 22 and finally legally able to drive.
"I DID IT GUYS! 🚗🤓😏"
SNL Appearance Announced
The "Old Town Road" and "MONTERO" hitmaker recently went to his social media pages to break some massive news. X took things even further by revealing a new song will premiere during his upcoming "Saturday Night Live" set.
"Saturday Night Live MONTERO + NEW SONG 5/22 🧡🥵"