Toronto rap star Tory Lanez is giving off all types of moods. The hip-hop crooner has come through in time for everyone's weekend goals with his new "Band A Man" music video premiere.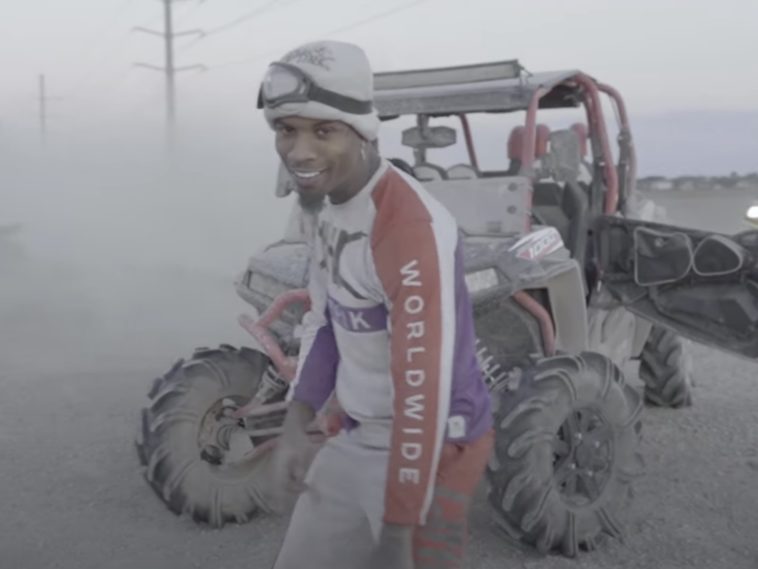 @sohh @sohhdotcom

149 Views
Comments Off on Tory Lanez Gets Dirty In New 'Band A Man' Music Video
Tory Lanez Gets Dirty In New Video
Months after dropping his Loner hip-hop capsule, Lanez has come through clutch with his latest anthem off the project. The visual features Tory turning up in the dirt, linking up with his crew and busting out a luxury Rolls-Royce vehicle while showing off his wealth.
Earlier in the day, Tory made sure to pay homage to the memory of late East Coast rap legend DMX following his death.
"X ….. to think I just saw you bro … we was just in front of Jamaica house , laughing and Chillen , and what's crazy .. is I made sure to tell you how much I appreciated u and what u mean to us !! All the flowers i gave to u that night can never compare to the impact you have had on soo many life's including mine ! We love you X FOREVER …. and it will always be the "Year Of the Dog" 🥺😭🥺😭🤧🤧"
Tory Lanez Says He's Feeling Like Pac
Earlier this year, TL shared a throwback pic of the late music mogul Tupac Shakur. While he didn't get specific, Lanez compared his mood to a look at Makaveli.
"MOOD"
Tory Lanez Reveals Who's Responsible For Height Jokes
Recently, TL dished on how he was celebrating St. Patty Day with a cannabis release.
"Tomorrow is St. Patrick's Day ……. and I know ever since the damn cop lied about my height yall been calling me a "Leprechaun" 😒🤦🏽‍♂️😂…. so I felt it was only right that TOMORROW …. I release my DELTA 8 CANNABIS LINE entitled " Black Leprechaun " 🍀 🧙🏽‍♂️🧙🏽‍♂️ thank me later ….. IMAGINE THIS …. INDOOR FLOWER , OILS , EDIBLES , SHATTER & CRUMBLE …. LEGAL …. MORE ORGANIC ….. CAN BE FOUND ONLINE AND PURCHASED ….. SMOKERS U MAY NOT UNDERSTAND THIS NOW … BUT U WILL SOON … THANK ME LATER #Delta8 … #BlackLeprechaun 🍀🔥🍀🔥🍀 🖼 @iimoooona"
The Skating Rink
Lanez's newest visual from his Playboy album capsule featured him kicked back in fresh, casual gear. Tory took his love for skating to an actual rink chilling around skates while pouring his heart out in his "And This Is Just The Intro" music video.
"And this is just the intro …. PT 1 ….. OUT NOW … 🔥🍾☔️😤😍 … LINK IN BIO 💎💎 STREAM "#PlayBoyCapsule"