Singer and actress Tinashe opens up about her affinity for weed in a new video for JAY-Z's MONOGRAM cannabis brand. In Episode 3 of "High Tales," the BET Awards nominee also talks about how smoking factors into her creative process.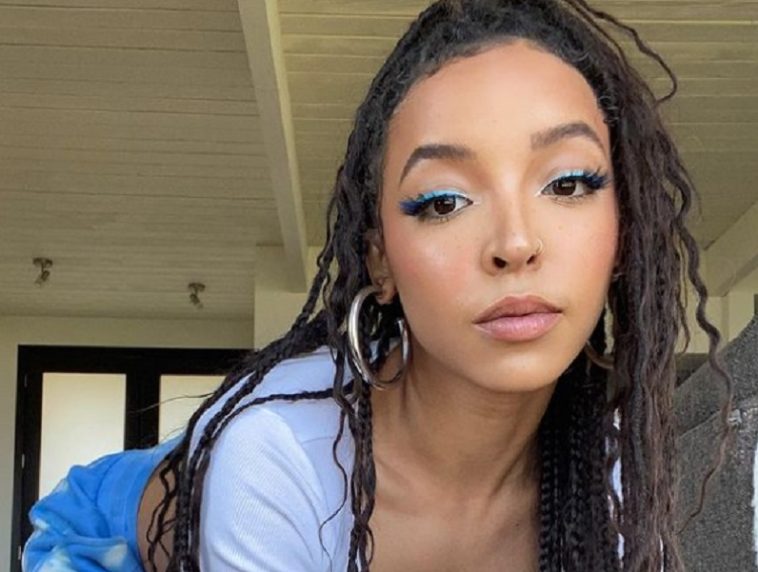 @sohh @sohhdotcom

189 Views
Comments Off on Tinashe Rolls Up Her Love For Cannabis On JAY-Z's 'High Tales'
Tinashe Talks About Smoking With Snoop Dogg
In part of her episode for MONOGRAM, Tinashe talks about hanging out with West Coast rap legend Snoop Dogg and getting high. She also shares some memories of a frat house "kingpin."
"She's got her creative process down pat. Loosies lit, lights on, vibe set. High Tales is back and one thing is for sure, Tinashe will always find the plug – with or without her back up dancers."
JAY-Z Helps Push Black-Owned Cannabis Companies
Music mogul JAY-Z is helping out big time. Young Hov has reportedly upped the ante and created a massive fund to help out a very herbal line of Black-owned businesses.
The rapper and entrepreneur says he is motivated by an imbalance in the marijuana business: People of color, who have been disproportionately punished for involvement in the drug where it is illegal, comprise only a small number of those making money from the multibillion-dollar market in legalized pot. (Wall Street Journal)
JAY-Z Makes Big Moves With MONOGRAM
Chalk up another industry takeover for JAY. The legendary lyricist has his hands in all kinds of business ventures — his latest being a cannabis company called MONOGRAM, which recently made a big announcement. After unveiling the new company a few months ago, Jigga is now showing off MONOGRAM's first line of products.
"Cannabis has been around for thousands of years, yet it is still an industry whose legacy of skilled craftmanship is often overlooked," said JAY-Z. "I created MONOGRAM to give cannabis the respect it deserves by showcasing the tremendous hard work, time and care that go into crafting a superior smoke. MONOGRAM products are next level when it comes to quality and consistency and we're just getting started."
Faizon Love Says JAY-Z Made Up His Past
From the "Mo Money, Mo Problems" files, JAY-Z was recently pressed about his past thanks to Hollywood actor Faizon Love. The comedy veteran made some serious accusations that Shawn Carter was never the drug dealer he claimed to be before he got into the rap game.
"JAY-Z creates this drug dealing, drug lord, 'I'ma drug dealer, I'ma drug lord.' These kids are like, 'We gotta do it, too.' Not knowing that this is all made-up s***."