Detroit rapper Big Sean and YG have blessed movie icon Eddie Murphy's upcoming Coming 2 America film's soundtrack with pure bars. The rap heavyweights linked for the standout "Go Big" song which perfectly sets the regal tone for beloved main character, King Akeem.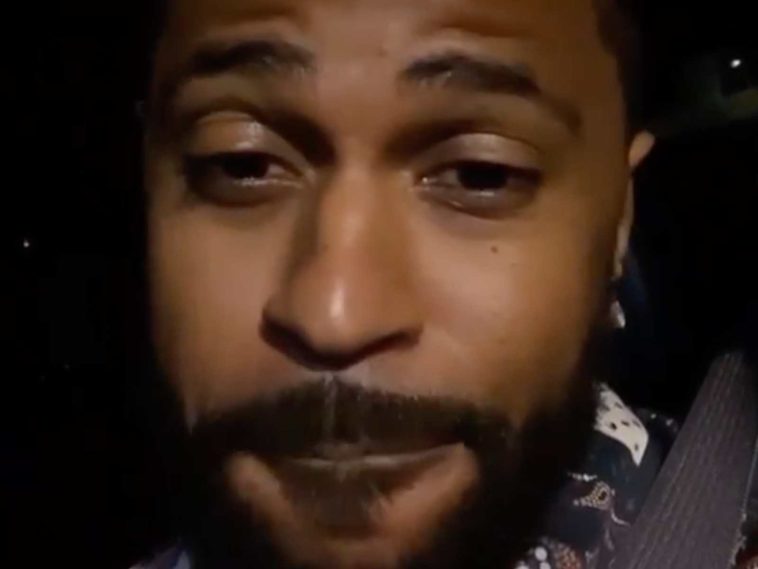 @sohh @sohhdotcom

179 Views
Comments Off on Big Sean + YG "Go Big" For Eddie Murphy
Big Sean & YG Coming 2 America Collab
The "Go Big" record is the second single to be announced for the Coming 2 America soundtrack. It follows Texan rap artists Bobby Sessions and Megan Thee Stallion's boppy "I'm a King" feature. Coming 2 America is set to premiere on March 5th, which means that the rest of the soundtrack and those on it should be released in the near future.
Big Sean Secure Big Role W/ The Detroit Pistons
Recently, Sean Don was caught geeking out over his new creative director position with his hometown Detroit Pistons. B.I. even admitted to growing up wanting to either become a rap star or ball for the Pistons.
"Unreal! I'm the CREATIVE DIRECTOR OF THE @detroitpistons! "Creative Director of Inovation"! I got a office in the facility n everything (looking for a intern by the way)! Growing up I knew I either wanted to rap or hoop for the Pistons lol. crazy how life works. I look forward to creatively adding what I can to this iconic franchise! 🌎🤟🏾🥺🌹💎"
"This a big Boss up fareal! Thank you! I was in the nosebleeds for the championship they won in 04! I had a grant Hill posted in my room growing up! N the Bad Boys gave the city a identity and face along with back to back championships! This is nuts man"
"Let's Gooooooo" -Detroit Pistons
Big Sean Kinda Joins Detroit Pistons
According to reports, Sean Don is now way more than a diehard fan of the Pistons. B.I. even reflected on previously begging for his hometown team to get him a j-o-b.
Both Sean and the Detroit Pistons announced Tuesday that the six-time Grammy nominee is his hometown team's newly minted creative director of innovation. In the role, Sean, 32, will help guide the franchise's cultural aesthetics both on and off the court from merchandise design to in-game experiences to community involvement.
"It was really something I threw out in the universe one day," Sean said. "I mentioned it, like, man, 'They need to give me a job!' Talking about the Pistons, Red Wings, Tigers or Lions. I'm a huge Detroit fan. I'm ride or die with it … I've always said that, but especially with the Pistons. It's crazy that it happened like this. I'm just truly grateful." (The Undefeated)
Wolves Sneak Peek
Recently, Sean Don posted a slew of new pics on Instagram to celebrate his "Wolves' collaboration with Southern hip-hop artist Post Malone. The shots share sneak peeks at the visual to his standout Detroit anthem.
"Wolves video tomorrow Noon! LFG! @postmalone 🐺🌑🌙🤯" -Big Sean's Instagram