Golf legend Tiger Woods is speaking out for the first time since his near-fatal car accident. The championship athlete took to his social media pages with a personal message for fans.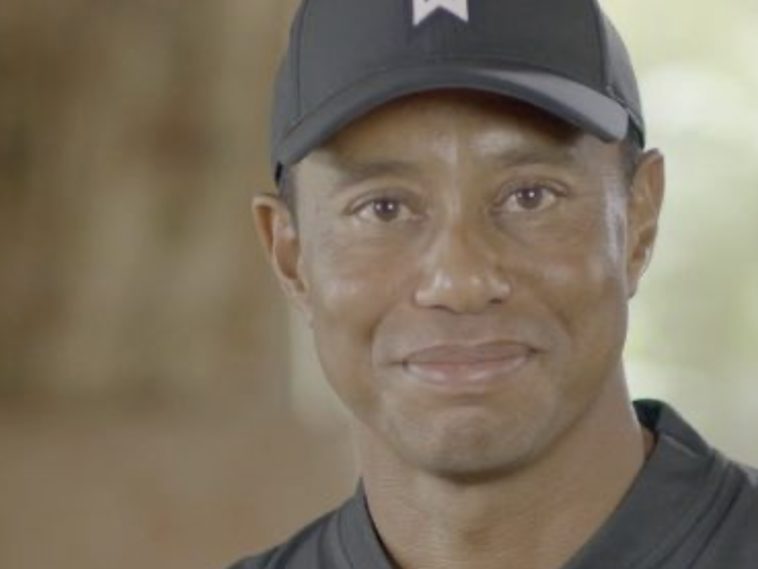 @sohh @sohhdotcom

109 Views
Comments Off on Tiger Woods Finally Speaks Up After Near-Fatal Accident
Tiger Woods Says Thank You
Woods took to his Twitter to let it be known how much the fan support was helping him. He acknowledged the several PGA Tour golfers who wore red shirts in honor of him and thanked everybody sincerely.
"It is hard to explain how touching today was when I turned on the tv and saw all the red shirts. To every golfer and every fan, you are truly helping me get through this tough time."
Tiger Woods Updates The World
The sports icon is officially on the road to recovery. The living golf legend's team had updated fans on his condition following a headline-generating California car crash last Tuesday. The morning after, a message was posted to Woods' Twitter page. The statement fully explained his health condition and what type of injuries he sustained.
"We thank everyone for the overwhelming support and messages during this tough time," the statement read. "As previously communicated, Tiger was involved in a single-car accident earlier this morning in California. He has undergone a long surgical procedure on his lower right leg and ankle after being brought to the hospital."
"Mr. Woods suffered significant orthopedic injuries to his right lower extremity that were treated during emergency surgery by Orthopaedic trauma specialists at Harbor-UCLA Medical Center, a level 1 trauma center. Comminuted open fractures affecting both the upper and lower portions of the tibia and fibula bones were stabilized by inserting a rod into the tibia. Additional injuries to the bones of the foot and ankle were stabilized with a combination of screws and pins. Trauma to the muscle and soft-tissue of the leg required surgical release of the covering of the muscle to relieve pressure due to swelling." – Anish Majajan, MD, Chief Medical Officer & Interim CEO at Harbor-UCLA Medical Center"
"He is currently awake, responsive, and recovering in his hospital room," the statement read. "Thank you to the wonderful doctors and hospital staff at Harbor UCLA Medical Center, the Los Angeles County Sheriff's Department, and the Fire Department. Your support and assistance has been outstanding."
"There are no further updates at this time and we continue to thank you for your well-wishes and privacy for him and his family."
Tiger Woods Injured In Car Crash
His manager stated Woods suffered multiple leg injuries in the accident and was undergoing surgery. Reports revealed Woods was extracted from a wrecked vehicle.
Pro golfer Tiger Woods was injured in a single-vehicle car crash in California on Tuesday and is undergoing surgery for multiple leg injuries, according to his agent. According to the Los Angeles County Sheriff's Department, police responded to "a single vehicle rollover traffic collision" at 7:12 a.m. PT. The accident happened near Rolling Hills Estates and Rancho Palos Verdes. Police said Woods' vehicle was traveling northbound on Hawthorne Boulevard at Blackhorse Road, when it crashed. (Atlanta Journal-Constitution)
Sports World Sends Prayers
Some of the biggest names in sports – past and present – have come forward to share their reactions to the horrific news. Former New York Yankees All-Star and champion player Alex "A-Rod" Rodriguez sent prayers to the entire Woods family.
The sports world has been sending positive thoughts to Tiger Woods after learning of his car accident. He suffered multiple leg injuries and is currently undergoing surgery, according to a statement from his agent Mark Steinberg.