OVO Sound boss Drake might not want every moment captured on camera. Buzz is spreading quickly following an epic-looking outing with NBA superstar LeBron James and actor Michael B. Jordan ahead of a Wednesday night play-in game between the Los Angeles Lakers and the Golden State Warriors.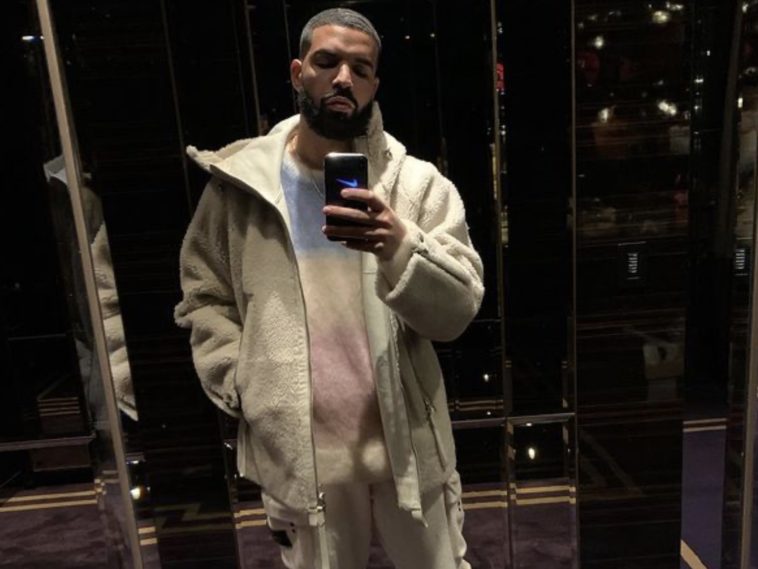 149 Views
Comments Off on Drake's Night Out W/ LeBron James Has Huge Risk
Drake's Night Out W/ LeBron James
The 6 God went to his Instagram page to share the must-see shot. The pic features them turning up together in an intimate setting with other peers.
"Congrats to my brothers nothing like some Lobos to start your Monday off right"
Additional details have surfaced on the purpose behind a random but epic Monday night celebration.
"My Bro @richpaul and myself got the brothers together for an intimate, special "TACO TUESDAY" on a MONDAY (lol) in honor of the BEST new TEQUILA by our bro @kingjames !! @lobos1707 🐺 Only we're ignorant enough to have a Taco Tuesday on a Monday. Thank You @mrserinharris for always executing the best events. #Lobos #LobosTequila #Tequila #WolfPack 🐺🐺🐺 📷 @graydientvisuals"
The Big Risk
The decision to link up Monday night might have come with the ultimate consequence. Speculation suggests King James possibly breaking COVID-19 protocols could cost him in his game tonight against the Warriors.
"Sources: NBA, NBPA have agreed to new protocols for COVID-19 vaccinated individuals: – No quarantine for exposure – No PCR tests on days off – Interact with any other person at home (not at bar, club, lounge) – Go to outdoor restaurants – Four guests on road without prior testing"
Moneybagg Yo's Mom Dealt W/ COVID
Recently, rap star Moneybagg Yo went to his social media pages with a personal and hard-hitting reveal. Yo didn't get too specific but did ask followers to pray for his family in since-deleted tweets.
"Mannnn I hate wen sh*t goin good sum bad come right behind it 🤦‍♂️ … Dam mane how df My mama got COVID and pneumonia smh I need y'all prayers right now 😔🤲🏾"
John Legend Pushes For Vaccinations
In a recent interview, R&B singer John Legend dished on his well-being after making the push to get himself vaccinated for COVID-19. He also talked about the importance of keeping loved ones and friends safe by getting the shot.
"It gave me a sense of greater optimism and relief as well," Legend says on the phone from Los Angeles. "I'm just excited that the vaccine has proven to be effective and to be safe, and that we're on our way to opening back up more and more people get vaccinated. … If you're getting vaccinated – preventing yourself from getting the virus, preventing yourself from giving the virus to any of your relatives and loved ones, and getting the nation back closer to opening up slowly – it's a small price to pay." (USA Today)
Legend also shared footage of himself getting his COVID-19 shot.
"Thank you @walgreens for administering my COVID-19 vaccine. If you're still uncertain about the vaccine, your local pharmacist is available to answer your questions. #ThisIsOurShot #Ad Schedule your vaccine at walgreens.com/OurShot"